Pic 'n' Mix is our Learning and Participation filmmaking programme for school children and teachers in Tower Hamlets. A key focus of this year-long primary school programme is developing visual literacy through film and media skills.
For 2020/2021 we will be working with the theme of My Story, Our Story, collaborating with East London poets and spoken word artists Mr Gee and Amani Saeed to deliver literacy workshops alongside filmmaking workshops.
With an emphasis on literacy activities including poetry and storytelling, children will perform, act and speak on screen, creating films on their individual and collective experience of recent times.
The programme will provide children with the opportunity to express and process their experiences of the last year as a result of the pandemic, offering film as a creative means to improve their sense of self and wellbeing. By bringing young people together to share their stories, this year's Pic 'n' Mix aims to highlight the importance of the collective, whether we can do this in person or online. 
With schools now set for a phased return from early March, and discussions underway regarding how pupils can catch up on the time lost due to the coronavirus lockdowns, My Story, Our Story has been designed specifically to encourage confidence, wellbeing and efficacy in children. By working with school pupils to improve their visual literacy and forms of expression, this year's Pic 'n' Mix offers art as a way of feeling. Having each worked for a wide variety of community projects as well as the creative industries, Mr Gee and Amani Saeed will be helping East London school children shape their experiences into poetry, spoken-word and performances.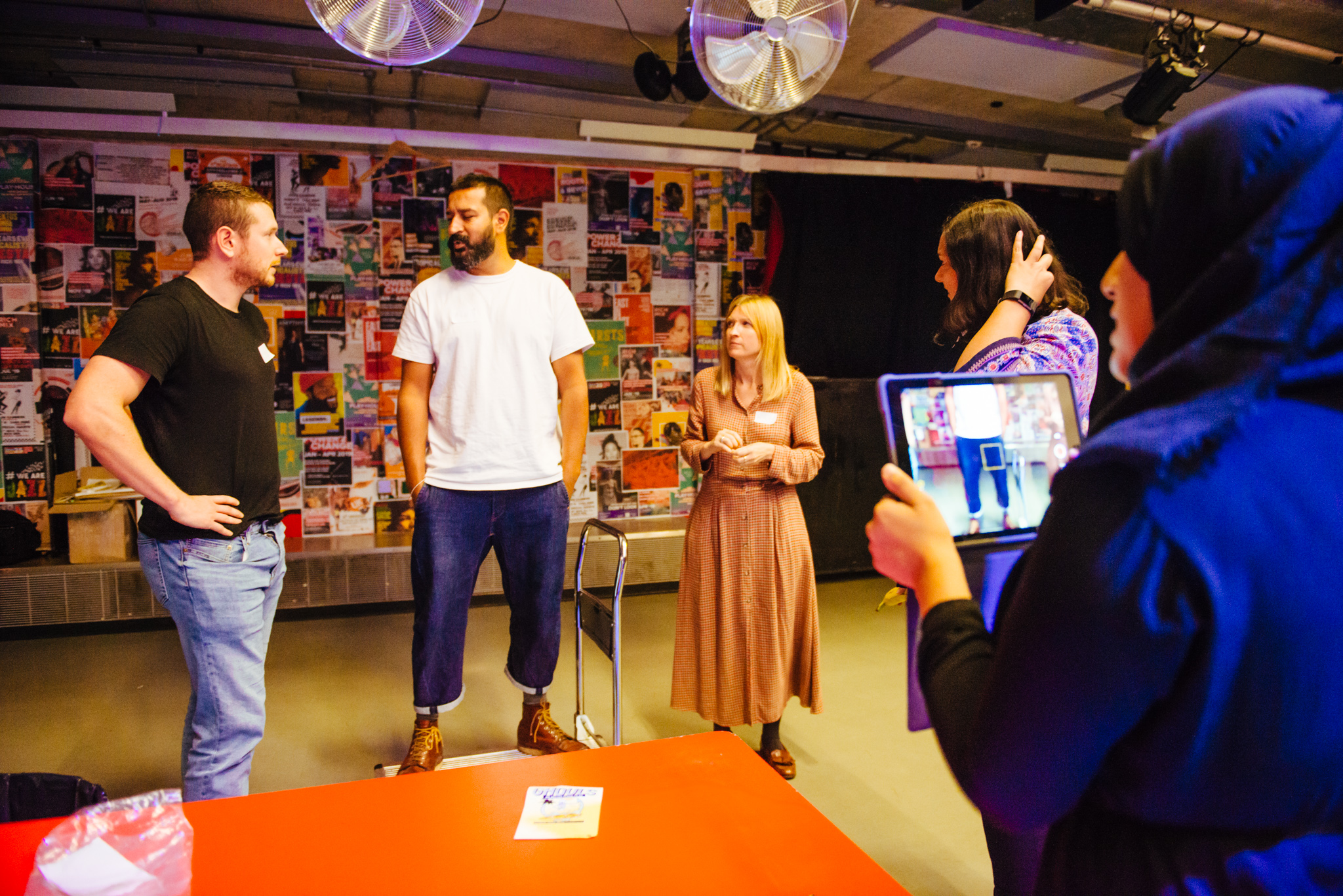 Pic 'n' Mix involves a free programme of Continuing Professional Development (CPD) for teachers, film education screenings and in-school workshops with writers and filmmakers, designed to deliver and enrich existing literacy and arts curriculums. This year Rich Mix is also focussing on supporting the recovery curriculum through PSHE activity. Digital exclusion is a key concern for families in Tower Hamlets, and Rich Mix will be providing 15 iPads to participating schools. Pupils will also be offered tutorials in Garageband and iMovie. If restrictions allow, Rich Mix will be taking part in the Kids in Museums Takeover Day, with one Pic 'n' Mix group invited to go behind-the-scenes experience of what it is like to run a neighbourhood arts centre and cinema.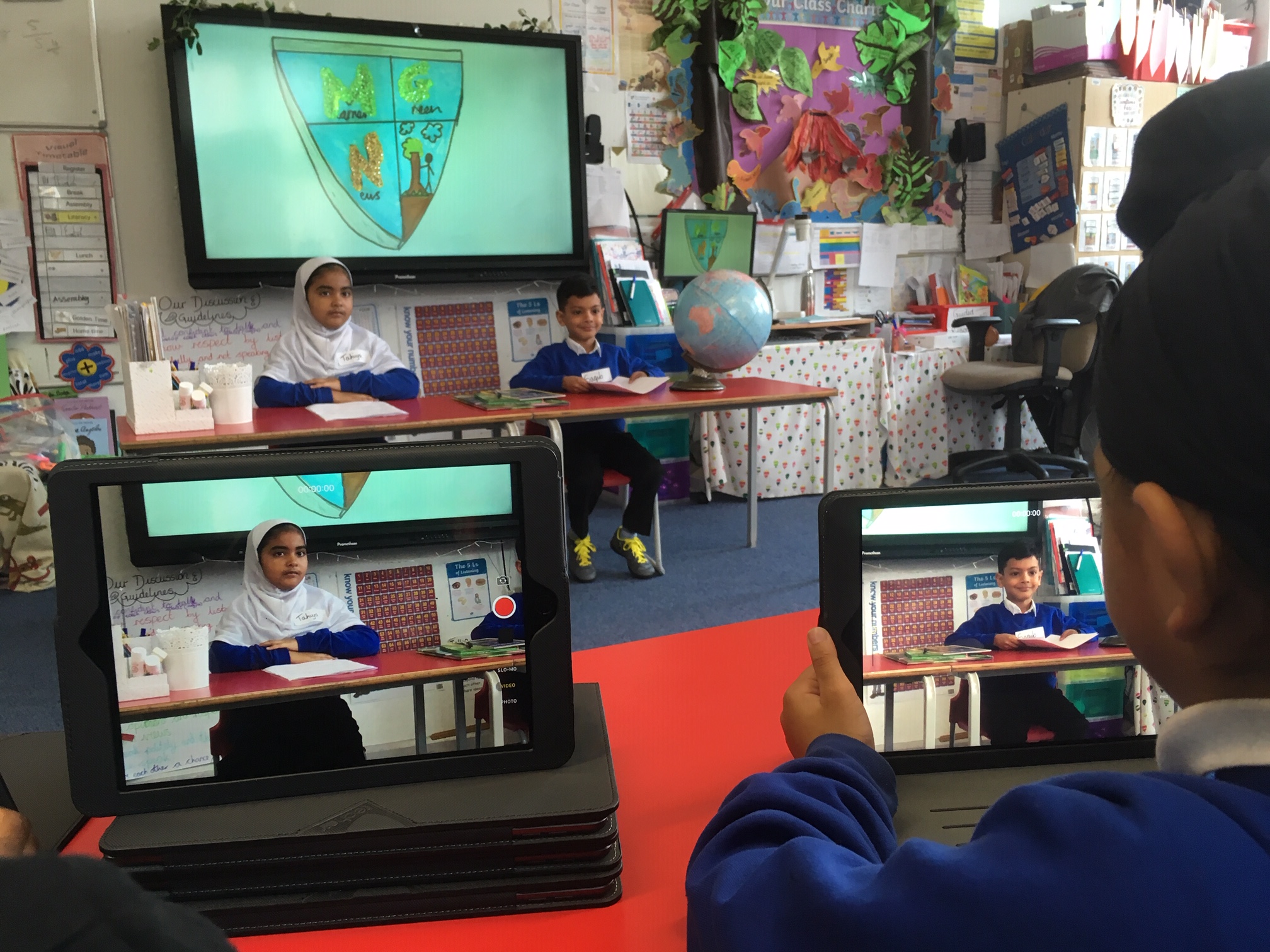 This year's Pic 'n' Mix will culminate in June 2021 with a Tower Hamlets Primary School Film Festival at Rich Mix, a day-long celebration of the achievements from this year's Pic 'n' Mix, with a showcase of the films for schools, teachers, parents and special guests.
The programme is delivered in partnership with THAMES (Tower Hamlets Arts and Music Education Service) and supported by Canary Wharf Group, Derwent London, The Portal Trust and THAMES.
"This year's Pic 'n' Mix will bring stories by Tower Hamlets children to the centre-stage, as we ask the youngest members of our community: 'What is our collective story? And what are our individual stories?'. Our team, joined by acclaimed artists Mr Gee and Amani Saeed will encourage local children to explore their skills of articulation and visual literacy.
"Now into its fourth year, we are so proud of our ambitious Pic 'n' Mix programme and grateful to all our funders and partners in making this possible," said our CEO, Judith Kilvington.
Commenting on the programme, Mr Gee said: "I've always been impressed by the sheer brilliance shown by all of the schools who have taken part in the previous Pic 'n' Mix events at Rich Mix. 2021 is a historic time unlike no other and all of our young people are facing a unique set of challenges. Yet I for one can't wait to see them apply their own inventiveness and enthusiasm to create the films and tell their story through their eyes."
Meanwhile, Amani Saeed said: "I'm incredibly thrilled to be working with Mr Gee to deliver 'My Story, Our Story' workshops to students in Tower Hamlets. I think you can only know the wider world when you know yourself and your own story. Getting children to write their own stories pushes them to examine and observe their world, helping them develop critical thinking skills and flex their creative muscles. From there, they can begin to understand their story fits into and differs from a wider narrative. 
"For some demographics, it's hard to see yourself in a lot of stories and mainstream media. But in the stories that you write, you will always be able to see yourself."
---
Find out more about this year's My Story, Our Story programme.
Watch 2018's My Tower Hamlets compilation film.
Watch 2019's Tower Hamlets Stories compilation film.
Watch 2020's Green Tower Hamlets compilation film.