A Rich Mix annual feature in our Families programme, The Big Draw, the world's biggest Drawing Festival, focused on the vital role of creativity for health and wellbeing in 2019.
Working with local east London art educators Art Hoppers, we devised a fun, creative day for families to open tiny windows into their personal journey's by drawing declarations of happiness ready for the post! A 'wish you were here' for all to see. If a postcard inspires the memory of a happy place in miniature, perhaps re-imagining the stories and pictures that go with it are a way of connecting with our happiest and most creatives selves at large.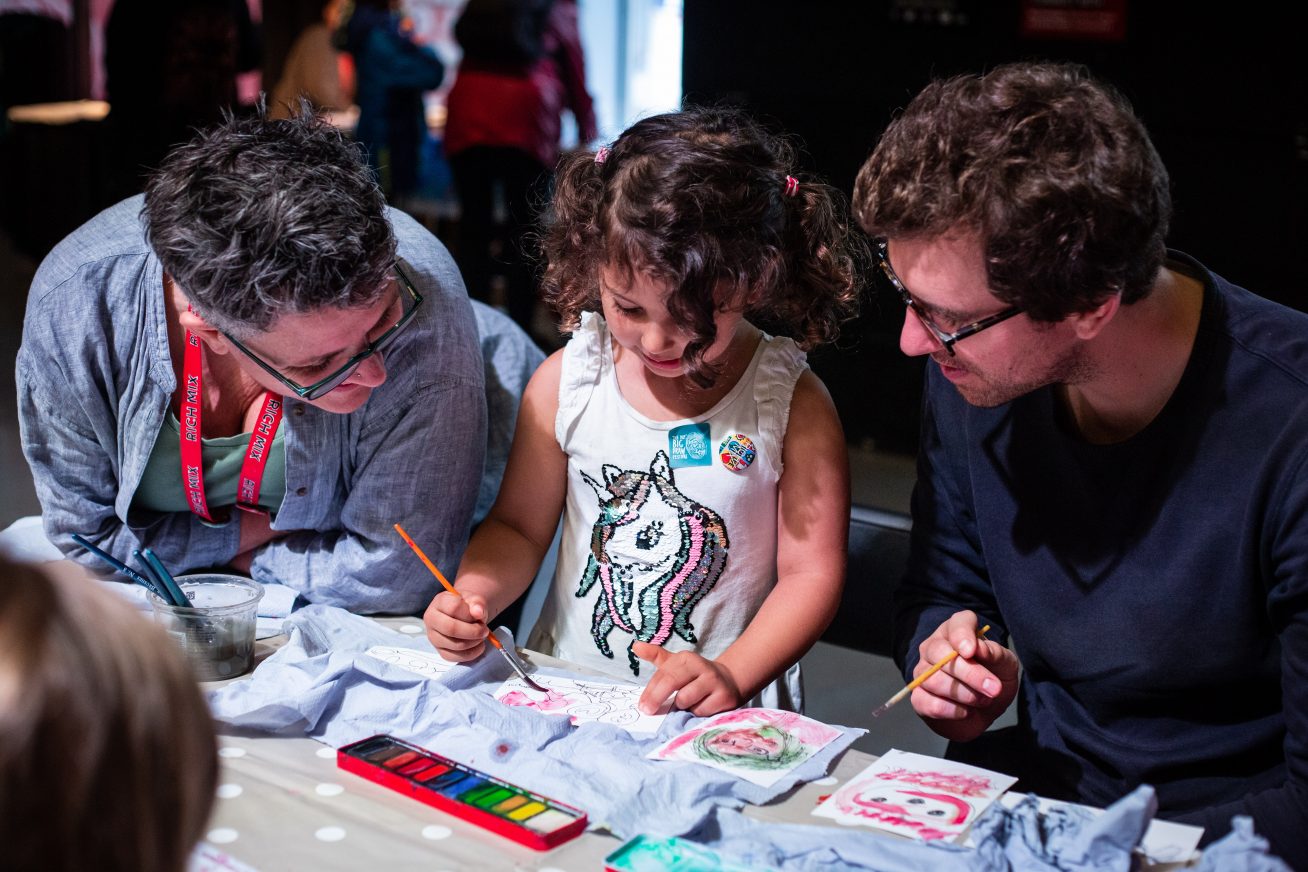 If I was to write a postcard from my happy place, where would it be from? What hazy water coloured memories come into focus? It could be the 1950s pink & blue ice skating rink where my father invited me up for the 'couples skate' at the age of 8. Or it could be the cubby house where I hid with my childhood friends with watermelon juice dripping from our chins, aged 6.
In Tower Hamlets, 1 in 6 (about 8,000) school-age children are identified as having special educations needs and disability (SEND). 22.2% of these are known to have social, emotional and mental health needs (SEMH). The borough has high levels of deprivation, with 31% of those under the age of 20 living in poverty, which is known to have a negative impact on the mental and emotional wellbeing, and greatly increase chances of developing an enduring mental illness.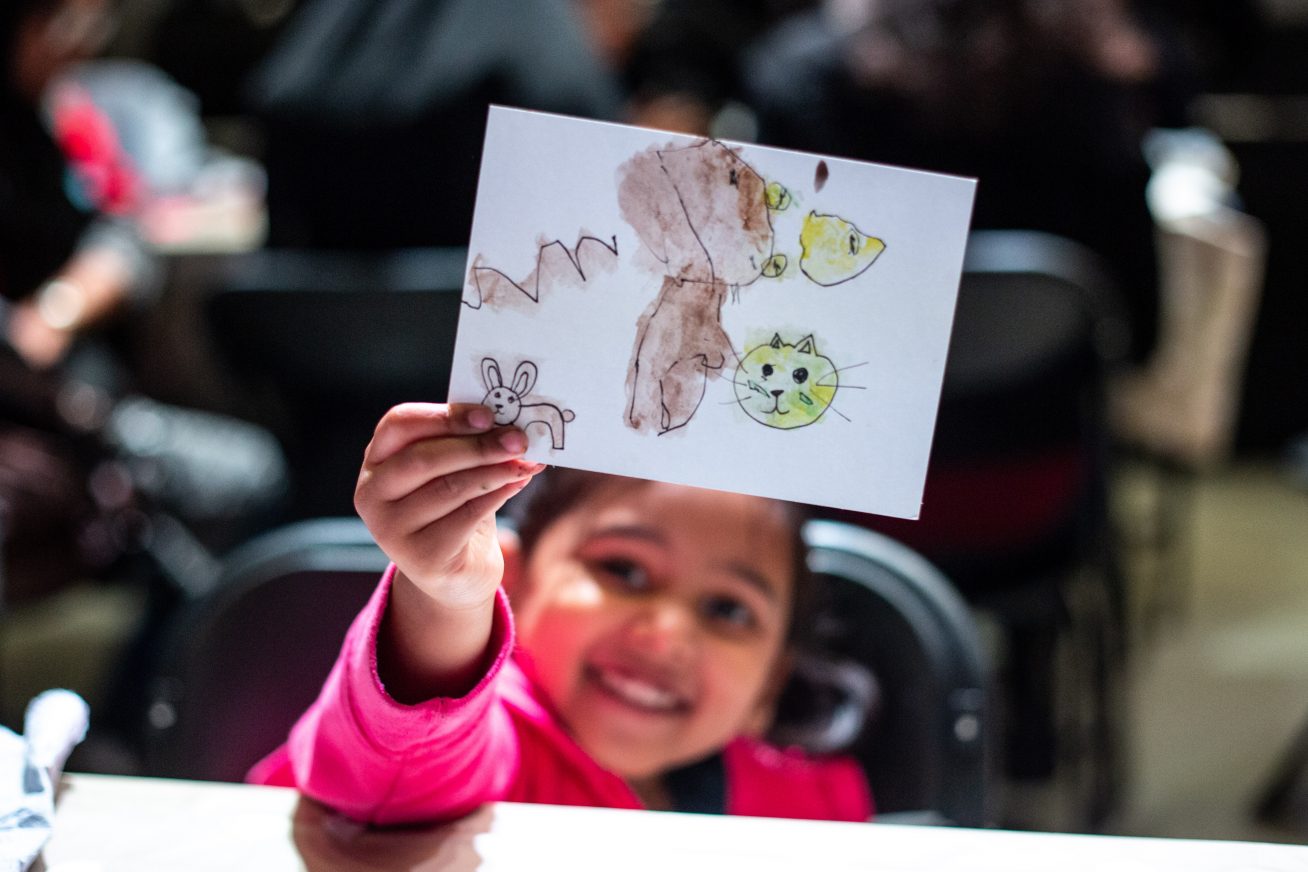 We believe that children and young people have the right to thrive and to become resilient to life's challenges, and that creative and imaginative activity is a crucial and important enabler. As a neighbourhood arts centre in Tower Hamlets, we work alongside local partners pursuing the vision for every child or young person in the borough to be healthy, safe and successful, as part of the Every Chance for Every Child strategy.
Decorated with colourful postcards strung from beam to post-box we created an atmosphere of welcome and inspiration in The Stage, encouraging everyone to paint pictures, design stamps and write messages with lots of conversations about what makes us happy, the value of creativity and childhood memories. Animals, Grandad's garden, and desert islands were just some of the places the drawings took us. We were also excited that the event was sponsored by our local art shop Cowling and Wilcox, who helped us put together packs for families brimming with art materials for them to take home.
Just wanted to thank you for such a brilliant day yesterday. We really enjoyed it and have loved using the resources provided by Cowling and Wilcox. Lots of inspiration. Looking forward to more!
Parent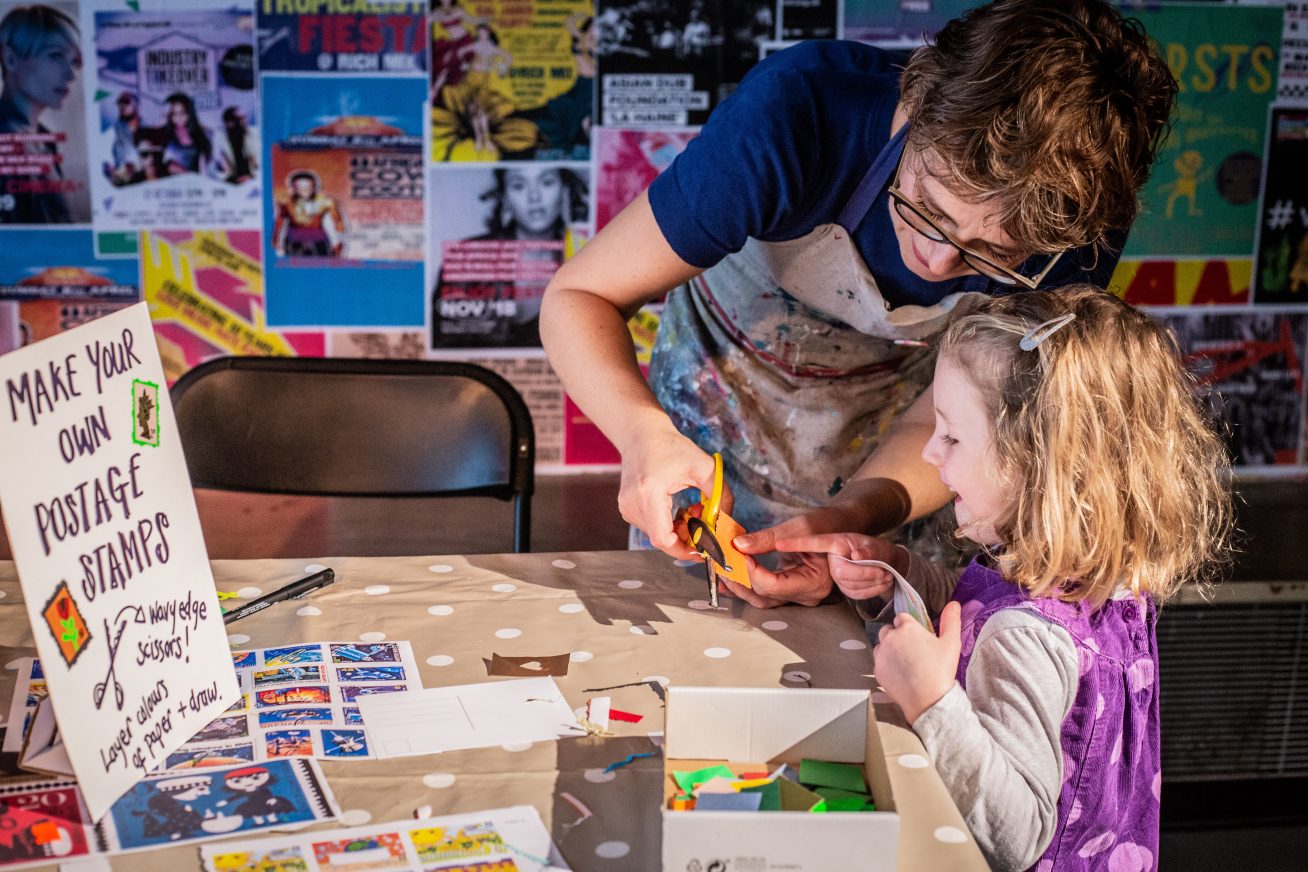 Happiness is working with people-centered folk like Tracy & Martha at Rich Mix, meeting families, enjoying creativity & witnessing the tender moments that ensue, all caught through Bettina Adela's lens.
Art Hoppers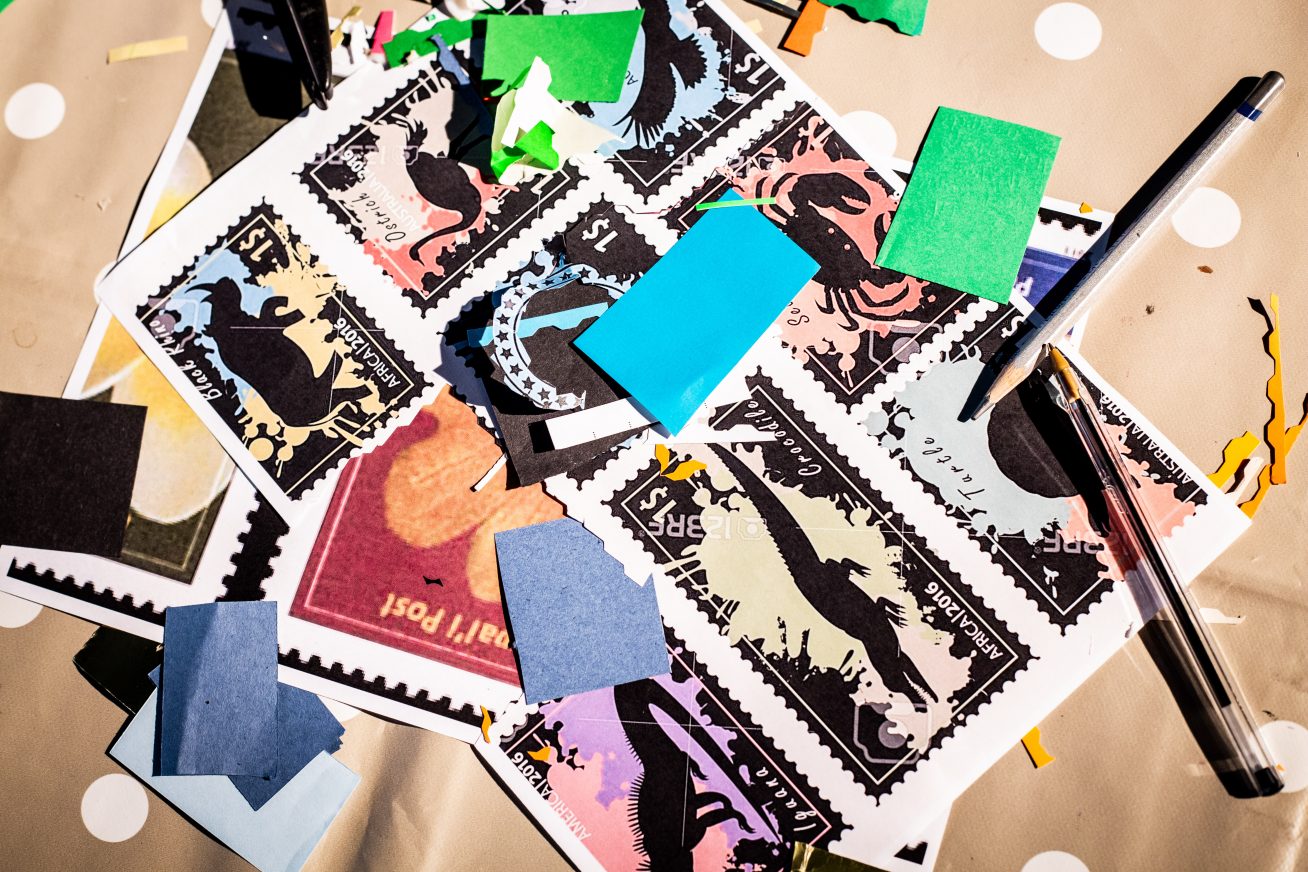 If you enjoyed taking part in the event, or you like the sound of it, please vote for 'Postcards from a happy place' to win The Big Draw Festival 2019 – People's Choice Award!
How it works:
Click here: https://thebigdraw.org/vote
Enter the event URL for 'Postcards from a happy place': https://thebigdraw.org/event/8954
Enter the organisation or venue where the event took place: Rich Mix
Enter the county / state and country where the event took place: London / UK
In a few words, what made this event stand out for you?
Images © Bettina Adela