Plus, Todd Haynes returns with the highly anticipated May December starring Julianne Moore and Natalie Portman, and Ridley Scott provides another historical epic with Napoleon, starring Joaquin Phoenix in the titular role. In addition to all this, another excellent season of NT Live begins with the critically acclaimed Skylight, and we welcome London Korean Film Festival to our building.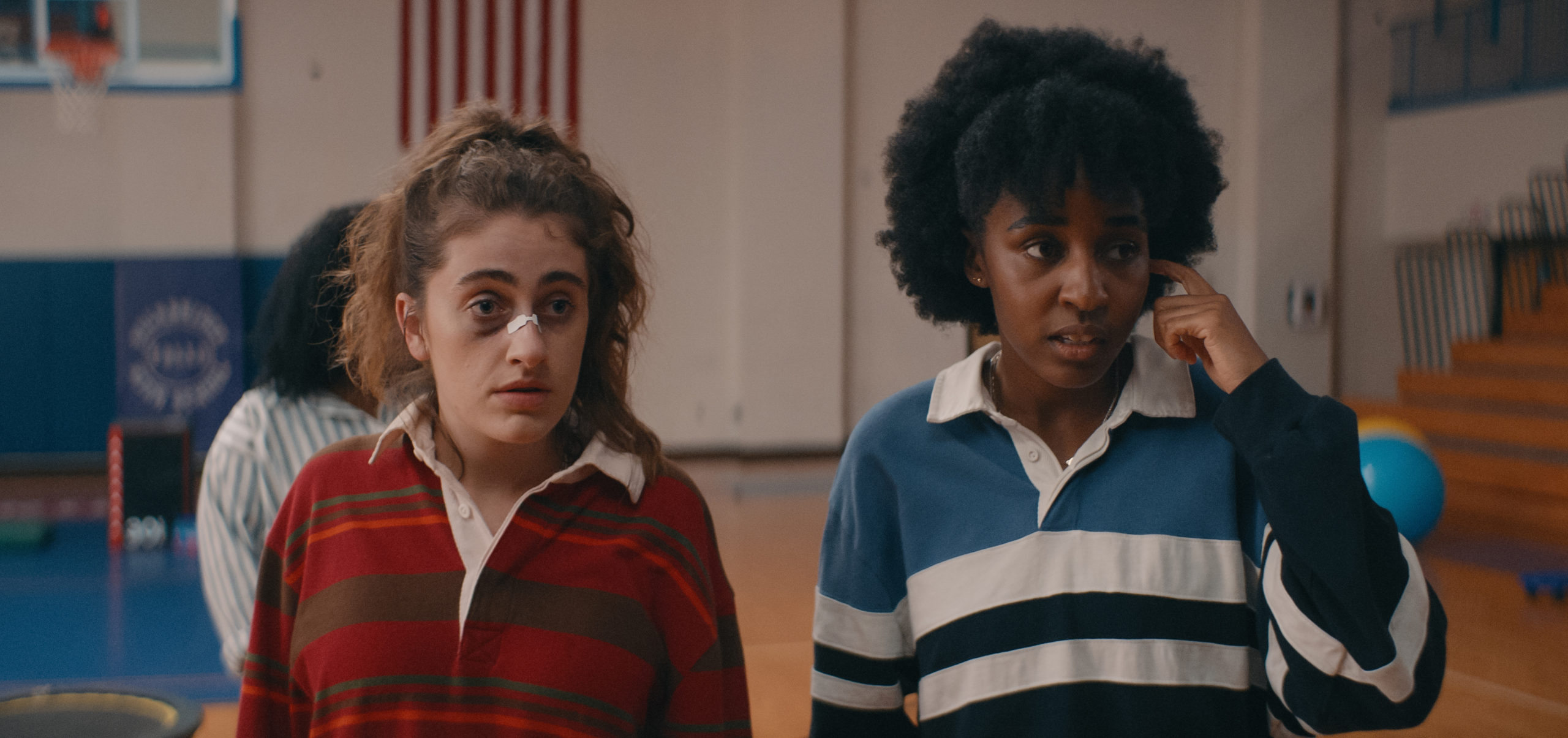 'Bottoms' image courtesy of Warner Bros.
From Fri 3 Nov, we are screening Bottoms, writer-director Emma Seligman's hilarious follow-up to 2020's Shiva Baby – featuring Shiva Baby star Rachel Sennott and The Bear's Ayo Edebiri. Sennott and Edibiri star as two unpopular students who start a fight club in an attempt to lose their virginities to cheerleaders, which rapidly spirals out of control. A satirical teen sex comedy, the likes of which it feels like we haven't seen for eons, Bottoms promises to provide some much-needed hilarity after the clocks go back.
Check out IndieWire's glowing review, and watch the riotous trailer for Bottoms.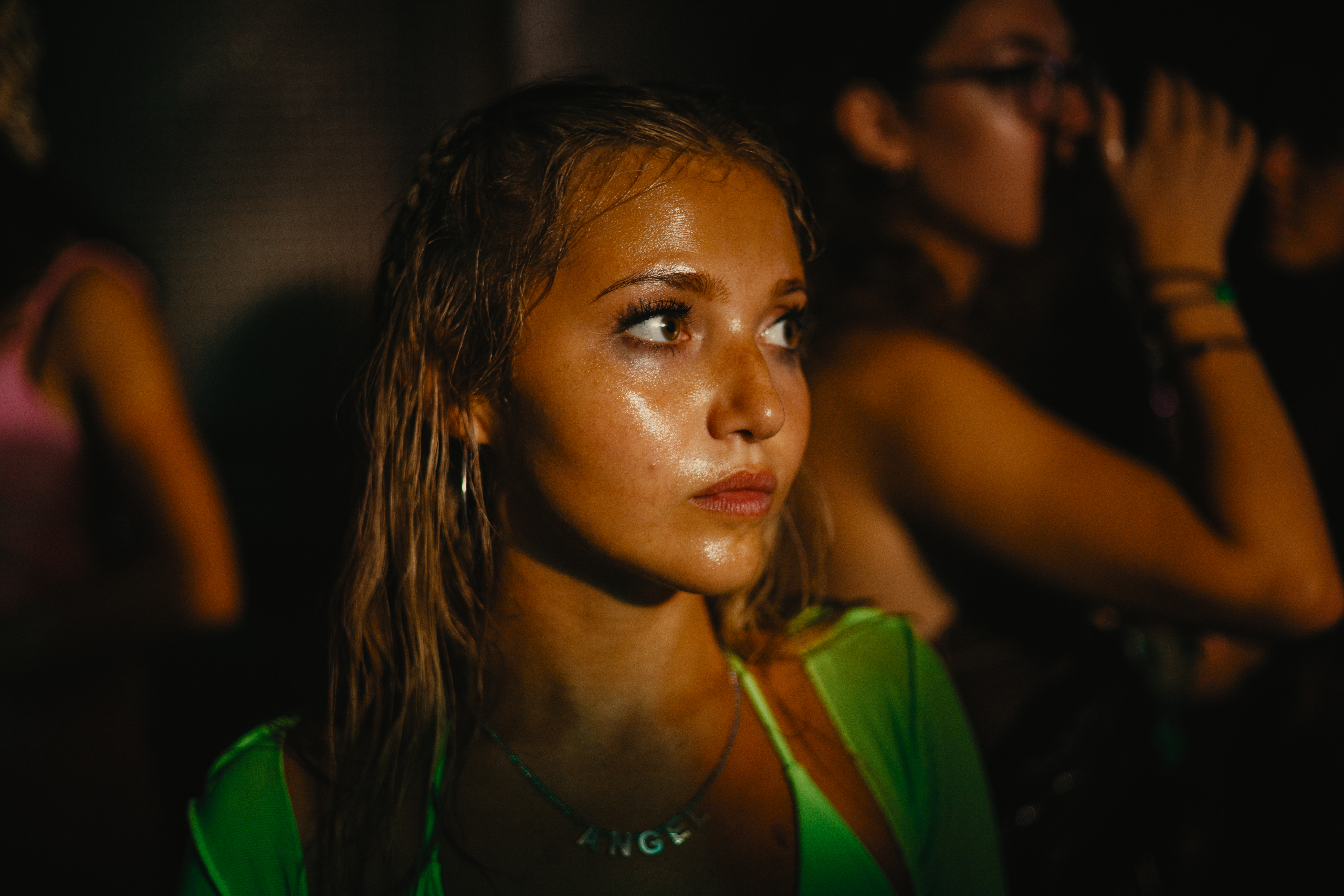 'How to Have Sex' image courtesy of MUBI.
Also from Fri 3 Nov, we bring in How to Have Sex, winner of the coveted Un Certain Regard category at Cannes this year. Molly Manning Walker's debut feature follows three British teenage girls on a rite-of-passage holiday to Crete drinking, clubbing, and hooking up, in what should be the best summer of their lives. The film provides viewers with an intimate exploration of the girls' experiences, honing in on the nature of consent in this one-of-a-kind coming-of-age tale. Make sure you catch what Vogue calls a 'charged, ecstatic and star-making debut' in cinemas, and support British filmmaking excellence!
Take a look at The Guardian's adoring review and view the trailer for How to Have Sex.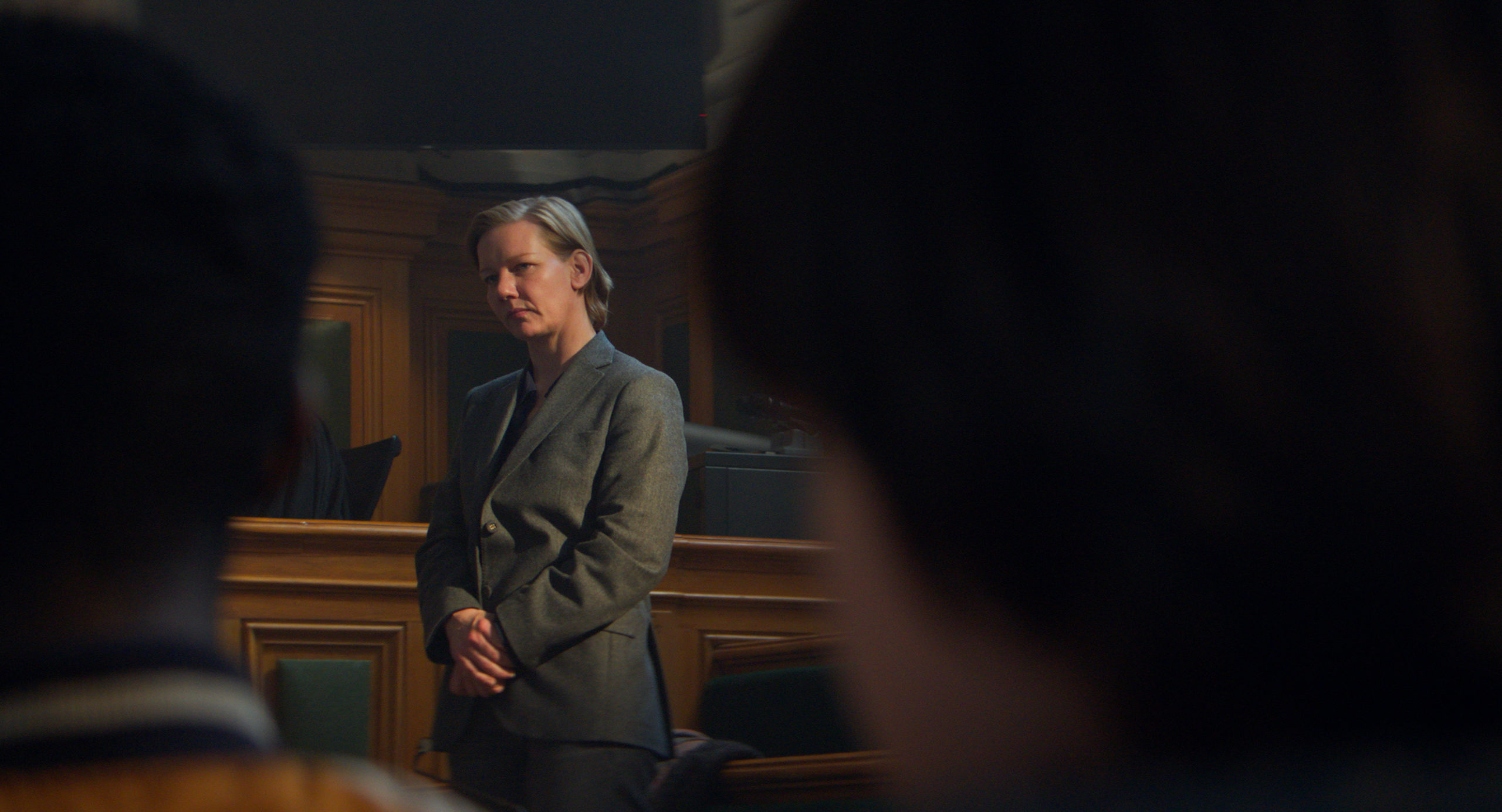 'Anatomy of a Fall' image courtesy of Picturehouse.
Following this, Justine Triet's two-time Cannes prizewinner Anatomy of a Fall opens on Fri 10 Nov. Winner of the film industry's most coveted prize, the Palme d'Or, as well as the equally important, Palm Dog – for pup Messi's scintillating performance as Pooch.
The courtroom thriller stars Sandra Hüller (Toni Erdmann, I'm Your Man) as Sandra, indicted after the suspicious death of her husband in a trial where her visually impaired son is the sole witness. With the abundance of straight-to-streaming true crime in our contemporary media landscape, Anatomy of a Fall answers with a fictional nail-biting narrative, providing uncompromising quality, mystery, and drama.
Have a read of Variety's 'Critic's Pick' review and watch the trailer for Anatomy of a Fall.
Join us on Wed 8 Nov for a preview screening of Anatomy of a Fall accompanied by a pre-recorded Q&A with the director. Book your tickets using this link.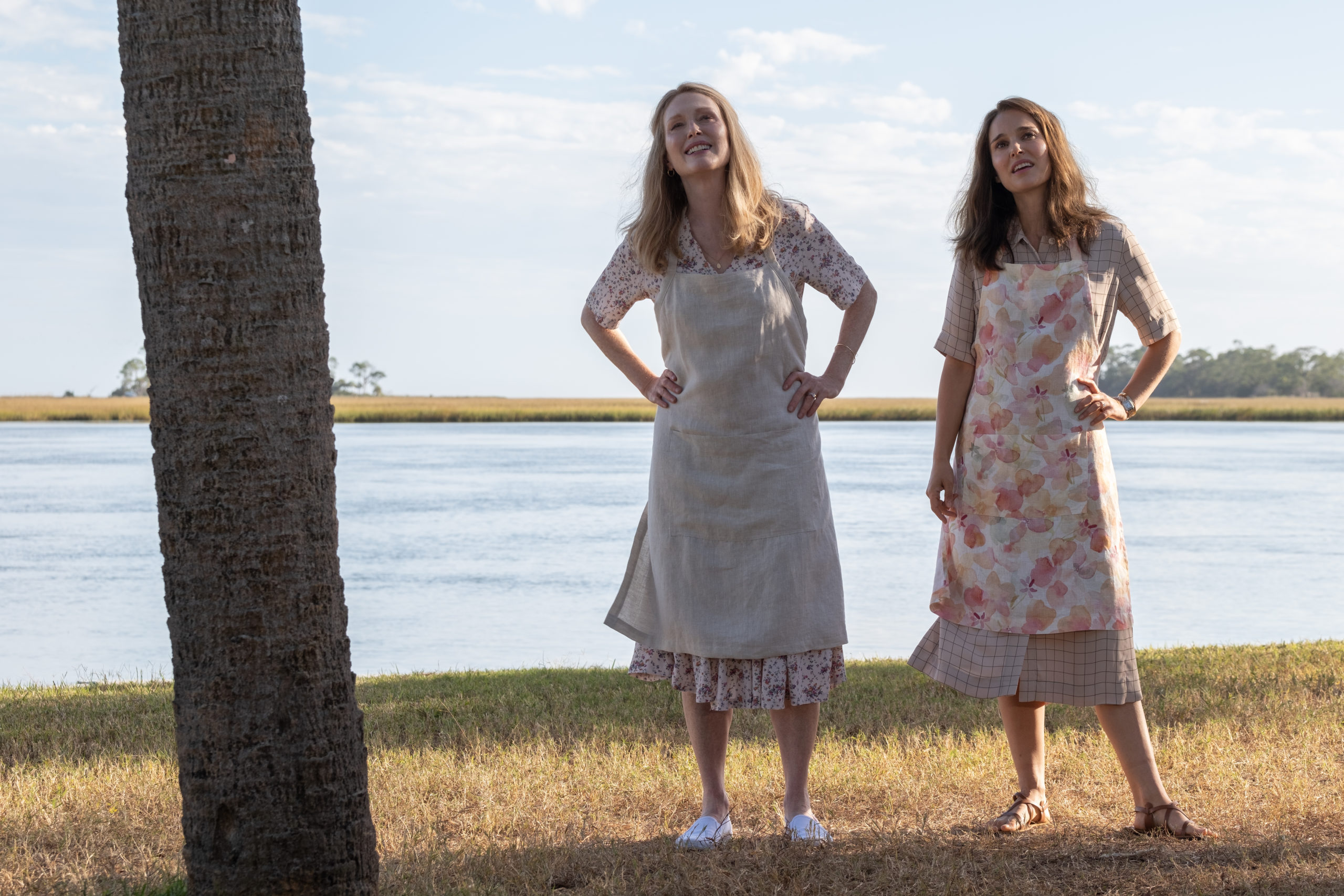 'May December' image courtesy of StudioCanal.
The Cannes titles keep coming with Todd Haynes' May December, screening from Fri 17 Nov. Twenty years after their notorious tabloid romance gripped the nation, married couple Gracie (Moore) and Joe (Charles Melton) buckle under the pressure when actress Elizabeth (Portman) arrives to conduct research for a film about their past. As Bilge Ebiri writes for Vulture, 'It's designed to pull you in multiple directions at once, and it uses emotional disassociation to its advantage: it makes you feel one thing, and then makes you wonder if you should be feeling something entirely different instead'.
Check out The Guardian's review, and view the trailer for May December!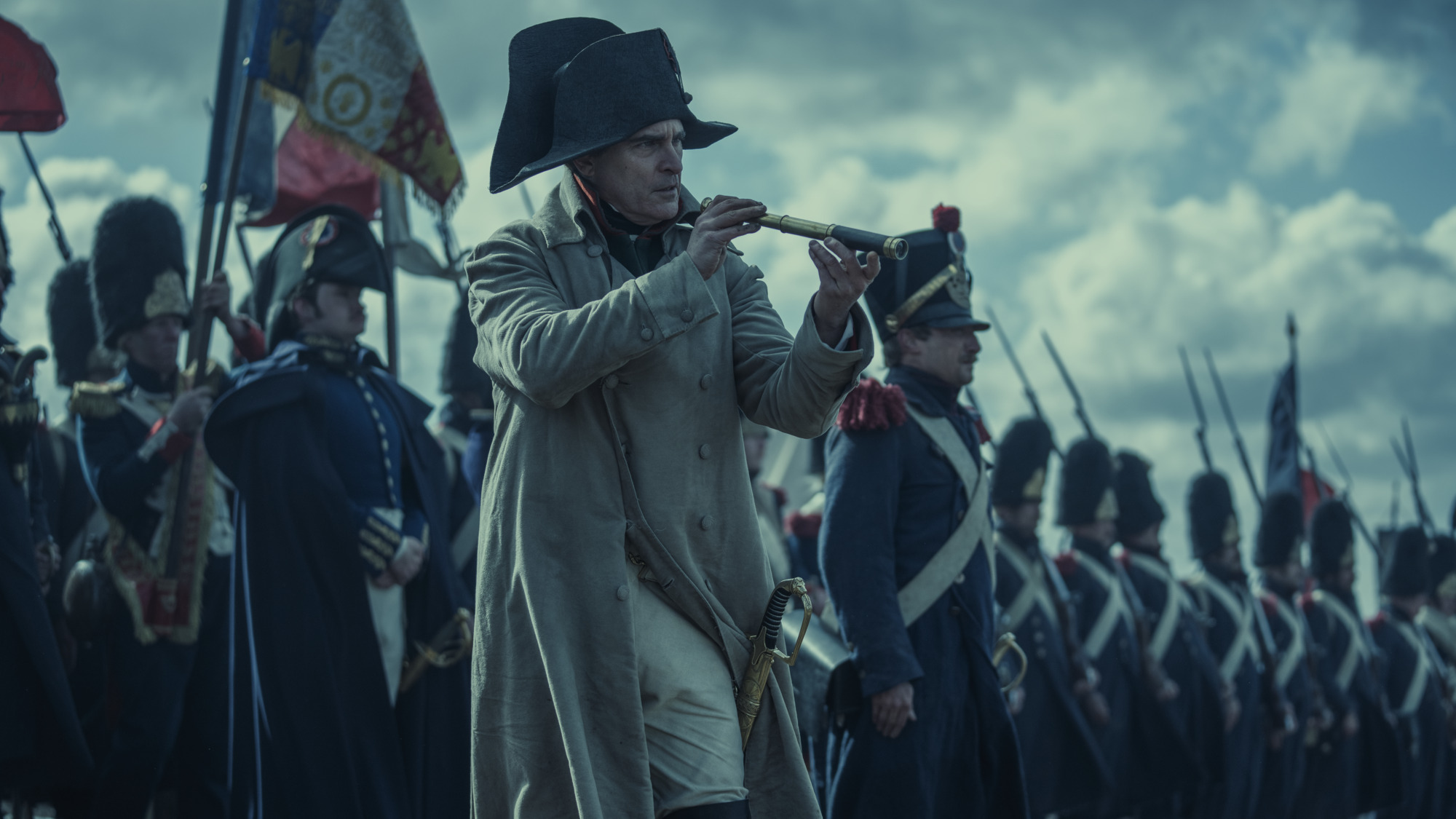 'Napoleon' image courtesy of Sony Pictures.
Last, but certainly not least, get ready for epic historical drama Napoleon, from visionary director Ridley Scott (Alien, Blade Runner) opening on Fri 24 Nov. Fans should be delighted to see Joaquin Phoenix (Joker, Her) and Ridley Scott team up again for a historical drama, after Phoenix's legendary performance as the villainous Commodus in Gladiator. While still featuring the big-set pieces that come with the genre, Napoleon's focus is on the emperor's rise to power through the lens of his volatile relationship with Empress Joséphine (Vanessa Kirby – The Crown, Pieces of a Woman). Epics are always best seen on the big screen, so to appreciate Napoleon's visual scale, make sure you watch it in our cinema this month!
Watch the epic trailer for Napoleon.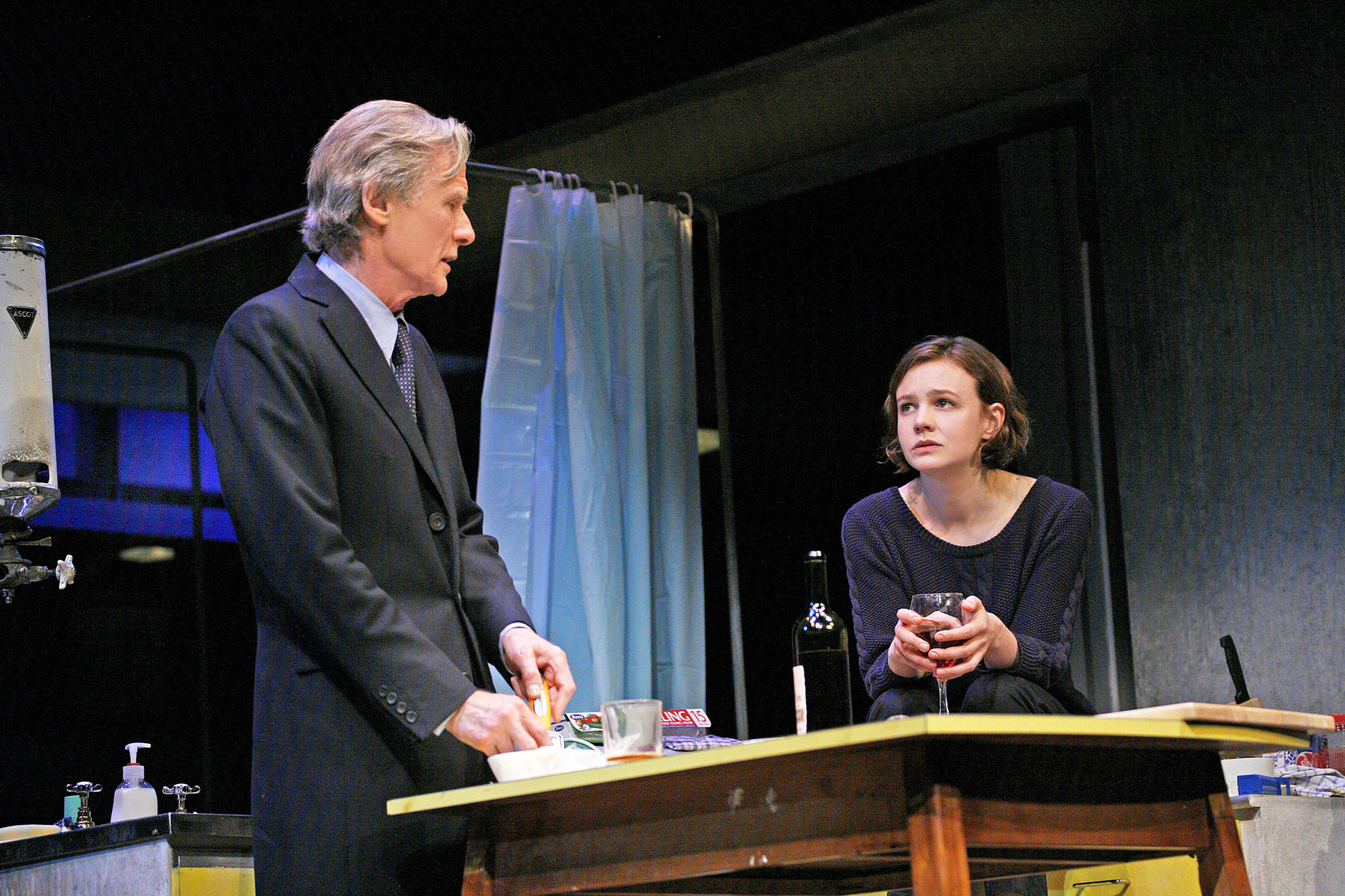 'Skylight' image courtesy of National Theatre.
November also sees the start of a new NT Live season with screenings from Thu 16 Nov. Returning to the big screen after nearly ten years, Bill Nighy (Living) and Carey Mulligan (Promising Young Woman) feature in the critically acclaimed revival of David Hare's play Skylight directed by Stephen Daldry (The Audience).
On a bitterly cold London evening, schoolteacher Kyra receives an unexpected visit from her former lover. As the evening progresses, the two attempt to rekindle their once passionate relationship only to find themselves locked in a dangerous battle of opposing ideologies and mutual desires.
Have a read of The Guardian's five-star review of the play and watch the trailer for Skylight.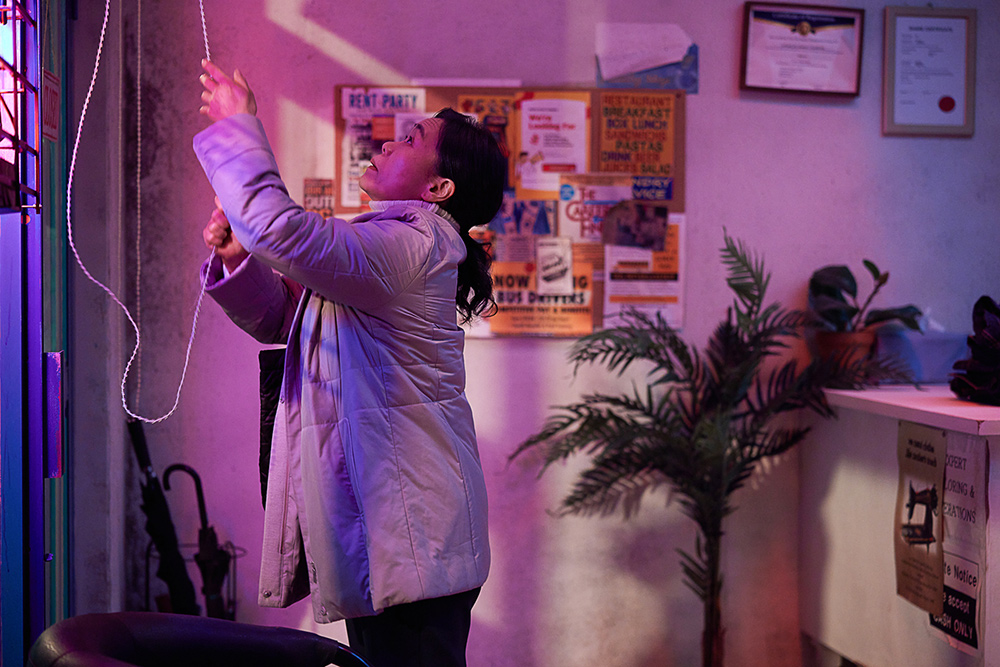 'Open The Door' image courtesy of London Korean Film Festival.
Finally, we are proud to welcome London Korean Film Festival to our cinema this November. On Sat 4 Nov, we screen Jang Hang-jun's neo-noir thriller Open the Door. Five chapters, told in reverse order, explore pivotal moments in the breakdown of a Korean migrant family's hopes for a better life in New Jersey. Later on Tue 7 Nov, we celebrate the 40th anniversary of the Korean Academy of Film Arts (KAFA) by presenting a special selection of short films created by KAFA students and alumni. London Korean Film Festival champions and supports one of the world's most exciting areas for contemporary cinema, so make sure you check out their screenings!