Black History Month is a brilliant time to reflect and deepen our understanding of how people living in the UK that identify as from Africa or African descent, the African Diaspora, the Caribbean or from Caribbean descent have contributed to our shared history and heritage.
At Rich Mix we aim to represent and provide a platform for the communities of the world in East London all-year around, not just for four weeks a year. 
Since the Black Lives Matter (BLM) protests earlier this year, we have established a BLM focus group amongst our team. Together we've created this blog, focusing on expanding our education and awareness around Black history, specifically in the UK, that can take place every day of the year.
From television shows to archives, grassroots causes to carnivals, the resources below platform Black histories and heritages, people and traditions. Black history is the UK's history, and we've loved putting together this list to further our own education. Don't forget to tell us about any other links you think should be here, so we can keep the list growing.
It's important to note that we are led by the sources that we have found in how they describe themselves. This is by no means an exhaustive list and we would love to keep this blog updated and adding more sources in time – feel free to email us or Tweet us with more suggestions.
We also understand that there are many more experiences under the title of Black history in the UK that we have not been able to capture here. Whilst not being exhaustive, our aim for this list is to platform some incredible organisations and causes that acknowledge, celebrate and memorialise Black history.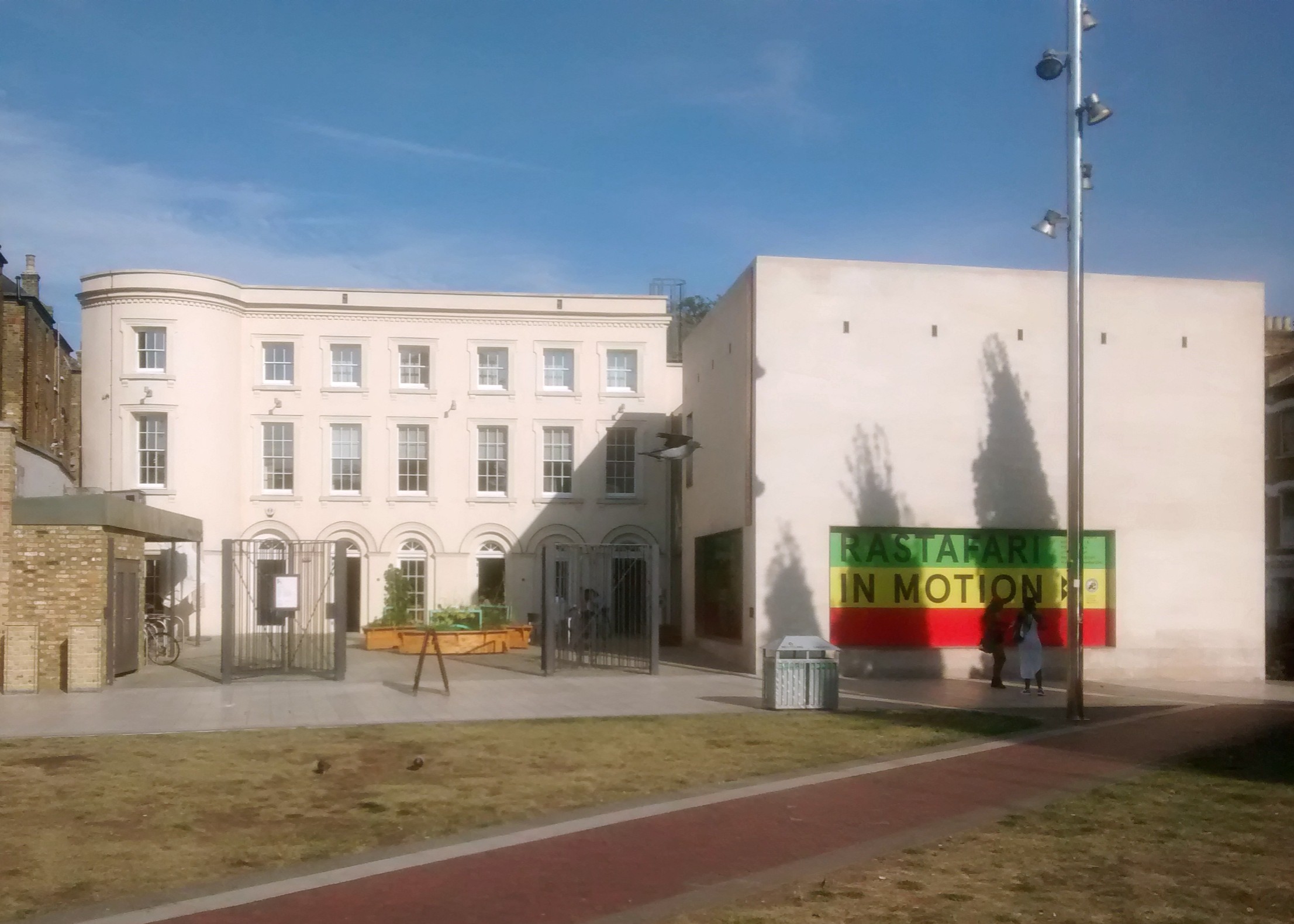 Visit the Black Cultural Archives
Based in Brixton, the Black Cultural Archives (BCA) is the only national heritage centre dedicated to collecting, preserving and celebrating the histories of African and Caribbean people in the UK. Entry is free and you can still visit during lockdown, or book a slot in the reading room if you want to research the archives yourself.
In 1981, Len Garrison, co-founder of the BCA, asked the question "Where are our Heroes, Martyrs and Monuments?". Since then the BCA has worked to collect and preserve the representation of people of African and Caribbean descent in the UK.
The archives have also shared some brilliant resources online, such as Sounds of the 'rush, a page sharing excerpts from their Windrush oral history collections, bringing to light the rich and varied individual experiences of life for 'the Windrush generation' in the UK.
Find out more about the Black Cultural Archives
Go on a Black History Walk 
Established in 2007, Black History Walks looks to educate people about the UK's Black history via twelve different tours in London. Shedding light on everything from secret societies and Ancient African architecture, Black British Civil rights activists, African female resistance leaders and Black freedom fighters in 1700's London, these tours bring history to life by placing them right in the city and streets we're already familiar with. The tours also highlight and fund Nubian Jak plaques in honour of outstanding African and Caribbean people.
Find out more about Black History Walks
Learn about the power of community with UK Black Pride 
The story goes that in 2005 Lady Phyll and a group of Black lesbians travelled to Southend-on-Sea for the first UK Black Pride (UKBP). As she describes in this brilliant interview for Dazed, it was a time that saw a surge in hostile propaganda and a troubling rise in support for groups such as the BNP – where the group recognised a need to "come together, to see ourselves".
Fifteen years later, it has become Europe's largest celebration for LGBTQ people of African, Asian, Caribbean, Middle Eastern and Latin American descent. 
This year's theme for celebrations has been "Home", to reaffirm UKBP's commitment to its communities. 
Find out more about UK Black Pride's ongoing campaign and how you can get involved

Celebrate Black history in the making with the Brown Sugar Movement
The Brown Sugar Movement is a platform designed to inspire, empower and celebrate Young Black British women.
Its founder Olivia Fraser, who also works at Rich Mix, just wrapped up hosting The Brown Sugar Awards at Rich Mix on Sun 18 Oct. 
"Brown Sugar Awards is an award show that celebrates the achievements of young black women doing amazing things in their various fields from a grassroots level," Olivia told us.
Find out more about The Brown Sugar Movement
Listen to Black British History on Record
The National Archives has built a resource to support the discovery of documents relating to Black British history within The National Archives' collections. There are some very informative blog posts on key events in recent British history, such as the blog posts on the story of the Mangrove Nine and the Caribbean and West African air flyers recruited by the RAF during the Second World War to fight against the Nazis.
Explore the National Archives' Black British records
Support the Black British Museum Project
The museum format of displaying treasures collected from colonial exploits has plenty of flaws – and that's why Sandra Shakespeare, co-founder of Museum Detox, a network of museum and gallery workers who identify as of colour, has recently launched the Black British Museum Project. 
Inspired by Black Cultural Archives co-founder Len Garrison, the Black British Museum looks to develop a collaboration of ideas, research, experimentation and critical thinking, eventually with the hope of creating a physical museum space and a balanced history of the UK.
Find out more about the Black British Museum Project

Support the Black Ticket Project
An award-winning initiative creating cultural access points for Black young people, Black Ticket Project (BTP) was founded by Tobi Kyere in 2018, and runs on a Patreon system of donations. 
The organisation works to help build relationships between artistic institutions and communities that are often racially and socio-economically marginalised. This is achieved by supplying free theatre tickets to young people, as well as other creative shows, talks and exhibitions. BTP works on helping young people access opportunities easier and connecting them to mentors and industry professionals.
How do tickets to theatre performances aid a better understanding of Black history? BTP put it best themselves:
"We believe the arts and creativity can be a powerful tool if distributed fairly and adequately. Representation goes beyond seeing a reflection of yourself. It is about the everyday living of communities becoming the norm and the default."
Find out more about the Black Ticket Project
Re-examine British history with David Olusoga 
In his 2016 book Black and British: A Forgotten History, historian and broadcaster David Olusoga unpacks the revealing story of the long relationship between the British Isles and the people of Africa and the Caribbean. As with the walking tours mentioned above, Olusoga examines the British history many of us are taught in school, re-configuring the long-standing roles Black people played in making the UK what it is today, from the Battle of Trafalgar to trench warfare.
Find out more about David Olusoga's research with the BBC series of Black and British: A Forgotten History, available to watch on iPlayer now
Watch ITV's Sorry, I Didn't Know
Sorry, I Didn't Know (SIDK) is a comedy quiz show that focuses on Black history. Hosted by Jimmy Akingbola, SIDK uses a classic two-panel comedy show set up, but with teams of comedians taking viewers on an eye-opening tour of Black history across the globe.
"It was so important to see a TV quiz show focus solely on black history, a history that is so easily forgotten, ignored and simply not spoken or shared hardly enough. It was bittersweet to watch but I just hope this will be the first of many to come and educational for all!" says Ify Obanye, our Events Coordinator.
Watch Sorry, I Didn't Know on ITV

Support Black-owned businesses with Black Pound Day
Black Pound Day takes a solutions based-approach to supporting the UK Black economy. So Solid Crew member Swiss founded the day in June this year, inspired by the energy of the Black Lives Matter protests that have taken place in the UK and across the world in the wake of George Floyd's death.
New research from The Federation of Small Businesses (FSB) has found Black-led companies contribute £25 billion to the UK economy, but are still being held back by barriers that hinder their growth.
Swiss' idea is simple: Black Pound Day encourages everyone to spend money with local and online UK Black-owned businesses.
#BlackPoundDay runs once a month, with the next one taking place on Saturday 7 November.
Explore Black Pound Day's business directory
Learn more about Black UK artists with The Blk Group 
Add to your knowledge of Black UK artists and creative practitioners this October. Why not start with the Blk Art Group, formed in Wolverhampton in 1979 and inspired by the Black Arts Movement (BAM), an African American-led art movement of the 1960s and 1970s in the USA. Hear what Marlene Smith had to say about her time in the Blk Art Group when she came to speak at Rich Mix back in 2011 as part of Adhocracy, a Mini Festival of DIY Culture: Past and Present.
Find about about the Blk Art Group
Look into the British Black Arts Movement 
Founded in 1982, the British Black Arts Movement's legacy is one that celebrated Modern artists of African, Caribbean and Asian ancestry. A pivotal exhibition for the movement was Rasheed Araeen's The Other Story staged at the Hayward Gallery in 1989. 
Find out more about the British Black Arts Movement
Learn about the power of the collective with The Black Audio Film Collective 
The Black Audio Film Collective (BAFC) was founded in Portsmouth in 1982 and was based in Dalston from 1983 to 1998. Read more about their conception as a collective.
Comprised of seven Black British and diaspora multimedia artists and film makers: John Akomfrah, Lina Gopaul, Avril Johnson, Reece Auguiste, Trevor Mathison, Edward George and Claire Joseph, and later David Lawson, the BAFC is widely acknowledged as one of the most influential artist groups to emerge from the UK in recent years. In the mid-1980s they produced groundbreaking media from creative documentaries to feature films, screenings and tape-slide installations, examining the diasporic African and Asian experience in the UK and across the continents. Above, film maker and BAFC member John Akmofrah talks through the collective's intentions.
Find out more about the Black Audio Film Collective
Finally, Vogue has also written a great guide to six Black-owned art spaces in London.
Understand more of Notting Hill Carnival's roots
After the end of the Second World War, many people from former British colonies including the Caribbean, India, and Africa were encouraged to help fill the country's struggling labour force. These people found homes in Notting Hill and North Kensington, in houses that had been damaged by the Blitz in the recent past. Many houses turned into slums, lived in by the working class and owned by exploitative landlords through the 1950s and 1960s. Local politician Oswald Mosley and neo-Nazi Colin Jordan led fascist groups that stirred race hate among Notting Hill's White working class.
A symbol of freedom and defiance, the carnival tradition is rooted in the Caribbean, particularly on the island of Trinidad. British rulers in Trinidad repeatedly tried to ban dancing, drumming, masquerade, and even the steel pan. Notting Hill Carnival began as a reaction to racist white nationalist attacks and Teddy Boy riots in the area in 1958, and the racist murder of Kelso Cochrane in 1959. 
Claudia Jones, a Trinidadian-born activist, organised a Caribbean Carnival in Notting Hill in 1959 in response to the riots. This became an annual event, and although Claudia passed away in 1964, the carnivals continued with local resident and social worker, Rhaune Laslett, organising an event for local children. In 1966, the first official Notting Hill Carnival took place.
The annual celebration is now the second largest annual street carnival worldwide.
Watch this BBC documentary from 2014, Notting Hill Carnival: Who Started It? above, or on YouTube.
And here's a great follow-up documentary, unpacking the heritage of Sound System culture that later emerged at Notting Hill Carnival.
Find out more on the Notting Hill Carnival website
Watch the UK's first Black feature film 
Pressure is a 1975 drama film directed by Caribbean artist Horace Ové and starring Herbert Norville, Oscar James and Frank Singuineau. It is hailed as the UK's first black feature film. Pressure follows three generations of a Trinidadian family living in West London's Ladbroke Grove. Herbert Norville stars as the family's youngest son, British-born Tony, who grows more and more disillusioned as he faces unemployment. Alienated from his white friends, he follows his older brother into the Black Power movement.
Watch Pressure on the BFI website

Support the Black Curriculum
Black history is present in every fibre of British history. From the first known man on British soil, Cheddar Man, to Shakespeare's Othello and The Dark Lady Sonnets, to Kenwood House's Dido Elizabeth Belle, to Canning Town, Windrush, Notting Hill Carnival and Brixton's Black Women's Group. 
Black UK history is vast and multifaceted. However, there is a distinct lack of Black representation in our current school curriculum. The Black Curriculum, founded by young people in 2019, addresses this absence by delivering arts focused Black history programmes, providing teacher training and educating and mobilising young people.
Find out more about The Black Curriculum here, and explore their fantastic range of free online learning resources here.
---
Lead image of Notting Hill Carnival, 2018 by Glodi Miessi by Unsplash.
With thanks to our Black Lives Matter Focus Group at Rich Mix.
Get in touch via our Twitter to tell us the ways you celebrate Black history, or let us know the resources you've been using this October to further your own education.