Make a day out of it with the cost-effective LSFF Industry Day Pass. Don't miss all-dayers of workshops, panels and open conversation, covering topics from short form and moving image funding, to artists' film-making and co-ops, to intimacy directing.
---
Monday
12pm – FITS AND STARTS: SHORT FILM FUNDING
Industry gatekeepers from the BBC, BFI NETWORK and The Guardian offer advice and insight into getting your short film funded.
3pm – STATE OF THE UNION
Lookingto the power of unions, freelancing culture and the prerogatives of directors in safeguarding their time and labour.
Tuesday
12pm – BEYOND NOLLYWOOD: THE MYTH OF CULTURAL TRANSLATION
Discussing the depiction of Nigeran experience on-screen, hosted by curator and author Nadia Denton.
3pm – ARTICULATING DIASPORA
Dissecting the articulation of diasporic identity through film with Nadia Denton, Hetain Patel and more.
Wednesday
12pm – PERFORMATIVE PRACTICE ON FILM
This panel of artists working across film and performance art discuss how to record, edit and communicate visceral ideas.
3pm – SPACES BETWEEN: INTERDISCIPLINARY FUNDING
Exploring the support and resources available to artist filmmakers and moving image artists.
Thursday
12pm – IMPRINTS: INTIMACY DIRECTING AND SAFEGUARDING ON SET
A practical primer session and open conversation on the practice of 'intimacy directing.'
3pm – IMPRINTS: DOCUMENTING SEX AND SEXUALITY
To bookend the day, a theoretical discussion on the responsibilities a filmmaker faces when narrativizing intimacy.
Friday
12pm – THE POLITICS OF PRODUCTION: ARTIST FILMMAKER'S CO-OPS
This session looks to the remaining London co-ops and asks where artist filmmakers can now find support and community.
3pm – POLITICISING FORM: ARTIST FILMMAKERS IN CONVERSATION
Join a host of artist filmmakers in conversation as we discuss the benefits of experimental forms as a means of communicating socially and politically pertinent issues.
---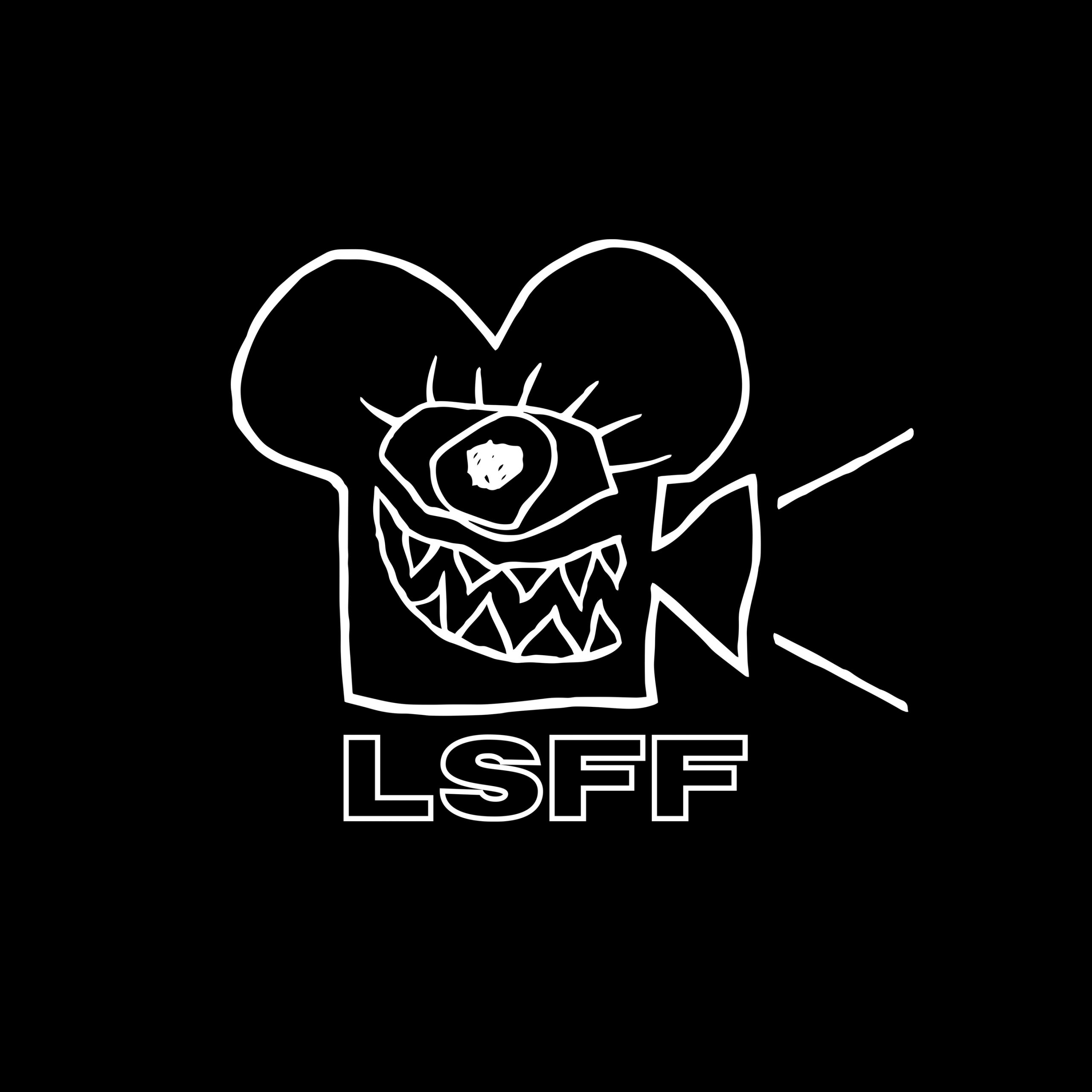 LSFF Web / @LSFF IG / @LSFF TW / @LSFF FB