This page is regularly updated. The last update was on Mon 4 Jan.
We are currently closed but we hope to be welcoming you back soon. We are COVID-secure. Below are the safety measures that we have put in place for when we can reopen our doors.
 The health and safety of our staff and visitors is very important to us. Rich Mix is a COVID-secure venue and we make sure to continually review all Government regulations and sector best practice.
Before you plan a trip to Rich Mix, whether for a film screening, workshop, or private event, please familiarise yourself with our health and safety measures and procedures in place, as well as FAQs specific to the nature of your trip.
Don't forget you can also get in touch ahead of your visit if you have any other concerns, or let us know how we're doing, by emailing feedback@richmix.org.uk.
Our Safety Measures At A Glance
There

are

temperature checks on arrival. 

Test and Trace is in operation.

We require all visitors to provide accurate contact details in the event that the NHS contacts us or to check-in to the NHS COVID-19 App on your smartphone.

Masks are to be worn at all times unless seated when eating or drinking. 

Use the hand sanitiser provided when entering the building, and wash and/or sanitise regularly during your visit. 

We have increased cleaning across the building. 

We have limited the number of events

and screenings

to help with social distancing. 

There are allocated seats during your event

or screening

to ensure social distancing between different households/bubbles. 

We have installed screens at our bars and at box office/reception.

There is clear signage outside and inside the building detailing our safety measures for

all

visitors.

Our team have

had in-depth health and safety training, including additional training on coronavirus. 

All of our air conditioning is fresh from outside (none of the air in the building is re-circulated).
Before Your Trip
For the NHS Test and Trace programme we require accurate contact information. If you've booked online for a screening or event then make sure this information is up to date.

Please download the

NHS Covid-19 App

on your smartphone before your visit.

If you're visiting our cinema, make the most of our offer of table service at our bar, by arriving early, taking a seat and enjoying a drink.

Make sure to bring a mask with you,

as these must be worn at all times unless seated when eating or drinking.  

We will take your temperature when you arrive.

If you are showing symptoms of coronavirus (including a high temperature), you will not be admitted to our building.  

There may be some queuing outside the building – look out for red spots as your guide to queue at a safe distance.  

Please allow plenty of time before the scheduled start of your event or

screening

in order to enter the building and collect any food or drink you have pre-ordered.  

Please use the hand sanitiser provided. There is a dispenser as soon as you enter the building. 

We have provided clear signage around the building.  

We have staff

to support with social distancing and all team members have had in-depth health

and

safety training including additional training on coronavirus. 

Please be kind and considerate to our staff – we will always try as best we can to give all visitors as best an experience possible. We are open to constructive feedback to improve your experience. Please email feedback@richmix.org.uk if you have any comments. 
Do not come to visit us if you have experienced any coronavirus symptoms in the last 14 days, or if you have been in contact with anyone with coronavirus, or anyone that has been isolating in the past 14 days. Please follow NHS advice.
Access In The Building 
Lifts will be available for those who require.

All cinema online-only offers are claimable by phone or in-person up to an hour before a screening. 

Please contact us if you would like to be shown around our building ahead of time – we will try to accommodate you as much as possible. 

Please email any access requirements for any of our events

or screenings

to boxoffice@richmix.org.uk or call us on 020 7613 7498. 

There are a number of bookable wheelchair spaces

in each of our screens.

If attending a cinema screening, let us know if you need a free companion ticket for the seat next to yours.



What's On At Rich Mix?
View our latest cinema and live events listings
Sign up for our monthly newsletters (scroll to footer of the page) to receive news about our events and cinema listings straight to your inbox.  
Please be aware that all of our plans are subject to changing government advice and restrictions, as well as distributors changing film release dates. 
If an event or cinema screening is cancelled or postponed due to coronavirus restrictions, we will always contact ticket holders as soon as possible.
CAN I BOOK ONLINE
FOR THE CINEMA
? 
Yes please! We're encouraging our customers to book as much of their Rich Mix visit online as possible – from cinema tickets to drinks and snacks. E-tickets will be issued when you book in advance, making your entry that bit quicker, and all pre-ordered drinks and snacks will be available to pick up when you arrive. Find out more about our snack bundles on our offers page.
IS RICH MIX SAFE TO VISIT? 
We take the health and safety of our guests and our staff very seriously. We are following government safety guidance as well as advice from industry bodies. In order to stop our building from getting too busy, we are limiting event activity each day. We have also increased cleaning throughout the building. 
WHAT HAPPENS IF I DEVELOP CORONAVIRUS SYMPTOMS AFTER BOOKING A TICKET
FOR AN EVENT OR SCREENING
? 
If you have symptoms of coronavirus and notify us ahead of an event or screening or if we need to turn you away because your temperature is too high, we will credit your account or refund you the ticket price. Please email boxoffice@richmix.org.uk to arrange this. Do not enter the building if you have symptoms or should be self-isolating. Follow NHS advice.
WILL THERE BE SOCIAL DISTANCING WHEN I GET INTO THE BUILDING? 
Yes – please keep a safe distance from anyone who is not in your household or support bubble. In our cinema screens, we have reduced the number of seats available which means you will be able to sit with up to two other members of your family or social bubble (where there is availability). Seating in our screens is in pairs or threes, with a 2 metre gap between each group. We will ensure all events across all spaces in the building implement social distancing at 2 metres. When this is not possible, at least 1 metre of distance must apply, where mitigating factors, such as mask wearing, are enforced. If we notice guidance is not being followed our staff are within their right to ask you to leave the building.
Please note all spaces, seats and surfaces will be thoroughly cleaned between all events and screenings. 
DO I HAVE TO WEAR A MASK IF DELIVERING OR PARTICIPATING IN A FAMILY ACTIVITY?
It is not necessary for anyone delivering, or taking part in a participatory activity to wear a face covering / mask during the sessions. Visitors can remove their face covering when entering the room where the session is taking place. Visitors will need to replace the face covering or mask when they leave the session and re-enter the public areas.
CAN I STOP BY FOR A DRINK BEFORE OR AFTER MY FILM?
We are trialling a new route through The Stage (our live performance space) where we will be providing table service and customers can relax in an environment with plenty of space and enjoy a drink at a social distance. Our bar stocks beers, wines, spirits and soft drinks from global and local favourites, as well as sweet and savoury snacks. Our team members will have masks. 
DO YOU HAVE TOILET FACILITIES AVAILABLE ? 
Yes we do – these will be used one person at a time, and when you visit please wash your hands for a minimum of 20 seconds after using. Dry your hands with the paper towels provided. 
AT THE BOX OFFICE 
To save time and unlock many deals on tickets, snacks and drinks it is best if you book

for the cinema

in advance, online.  

If you are booking in–person you will be asked for your name and phone number as part of the Government's Test and Trace programme and be required to check-in to the NHS Covid-19 App. Sharing contact details with the NHS, where requested, can help to identify people who may have been exposed to the virus. The collected data will be kept securely, only be held for 21 days and will only be used where necessary.

Our team members at the box office will be behind screens. 

Customers may book for a maximum of six at the moment,

for one household only

. In the cinema, you will be sat in twos or threes, at a distance from other bookings. If you would like to sit together, the only way of ensuring this is to book our Private Screen experience (see Special Offers below).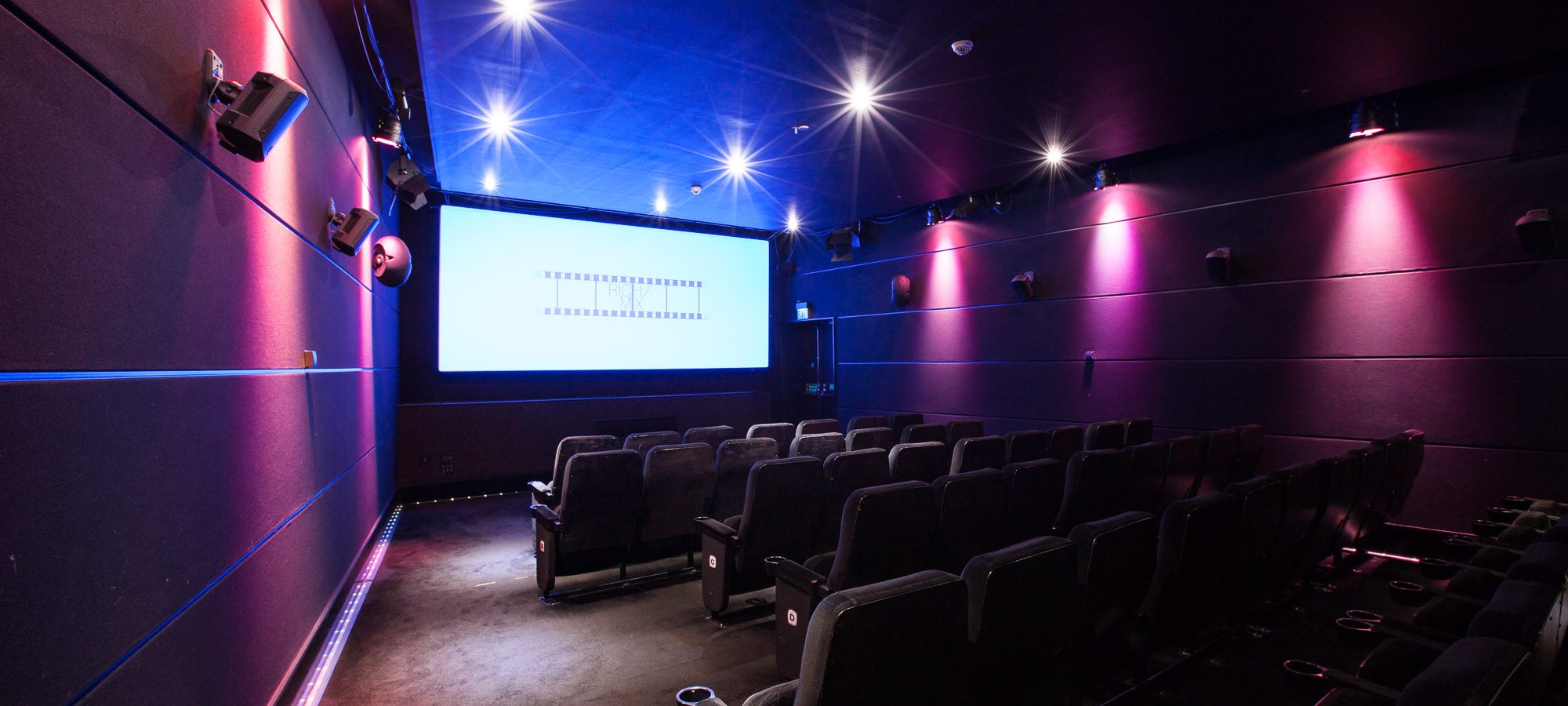 SPECIAL OFFERS AT THE CINEMA
Tower Hamlets residents will be able to buy £6 cinema tickets on Tuesdays and Wednesdays. Pop in to Rich Mix at any time with proof of address and book your tickets. 

We are opening with 10% off for NHS workers, available with online bookings only. Just enter the code NHS10 online when booking. Please bring your NHS pass. We will charge you the difference on your ticket if you fail to show proof. 

We're pleased to offer our smallest screen as a Private Screen experience. Up to six people from a maximum of two households will be able to enjoy the film in their own screen (usually seats 59). The total cost is £65 for the screening, with an option to purchase

refreshment hampers

for your trip. Please email boxoffice@richmix.org.uk with 'Private Screen Experience' in the subject line to book for one of our scheduled screen times. 

Please see our

Offers page

for our year-round offers which are still running. 
RICH MIX MEMBERSHIP
All of our membership discounts still apply. Find out more about joining our membership scheme.
If you have a question about our Membership scheme please email boxoffice@richix.org.uk.
FURTHER INFORMATION
If you require more information about the specific measures for the event you're attending please email us on boxoffice@richmix.org.uk. 
In some cases, if you're attending an event that isn't organised by Rich Mix, it may be quicker to contact the event organiser. Explore all Rich Mix events.
---
Want to book our spaces for a private hire, function or event? Contact events@richmix.org.uk.