Lockdown means there are many places in London we can't experience as normal. We can't easily hop on the tube, head out to the cinema or turn up to gig on a whim. And now more than ever, we're appreciating that the best parts of city life come from the communities and gatherings in which we experience it.
With this in mind, we thought we'd delve into the many ways London has been immortalised on film. We loved considering the many forms our capital takes through different perspectives.
Press play on these classics and enjoy these tributes to our city.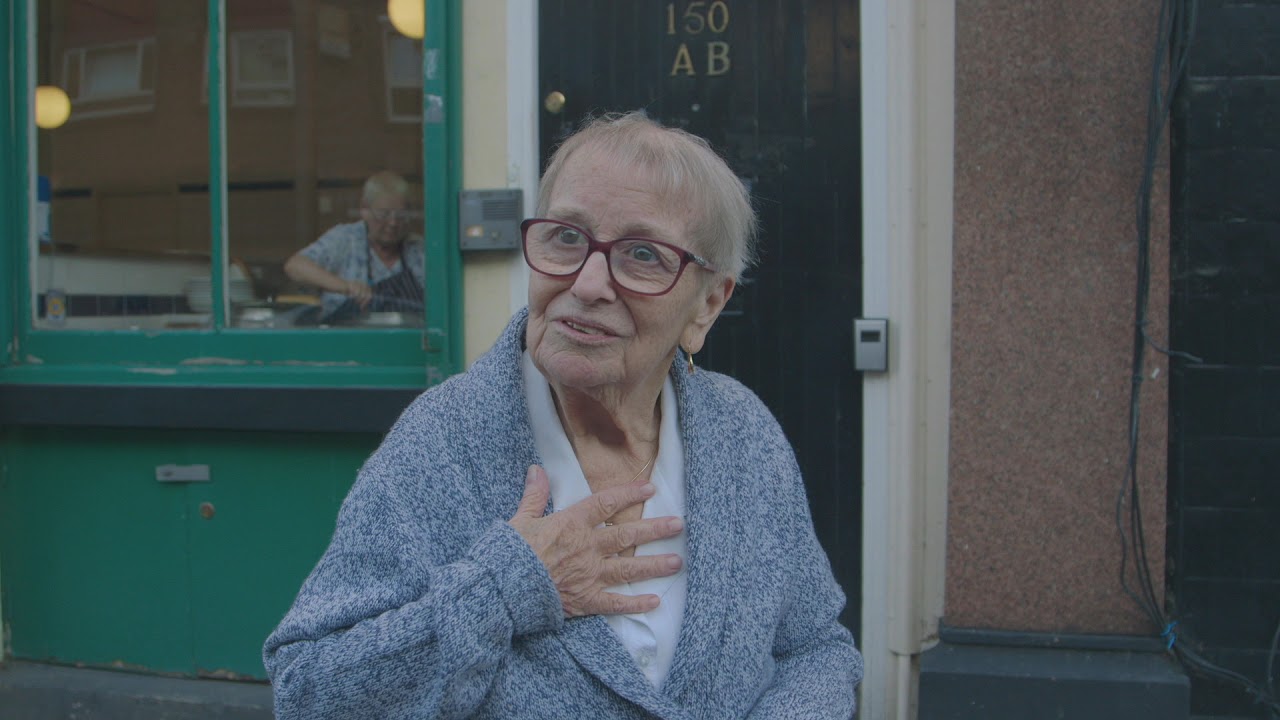 Image courtesy of Verve Pictures Ltd
THE STREET – 15 (2019)
Running time: 94mins
Where to watch: Rent on Curzon Cinema £4.99 (Discount available for members)
Brexit, gentrification and East London. Following its residents over a four-year period of rapid change for the area, Zed Nelson's feature-length debut uses the focus point of Hoxton Street to hear from local businesses and newcomers on their perception of the city and the future of its inhabitants. Like a Humans of New York for the cinema, The Street brings powerful lived experience and real life stories to some of the toughest issues facing London today.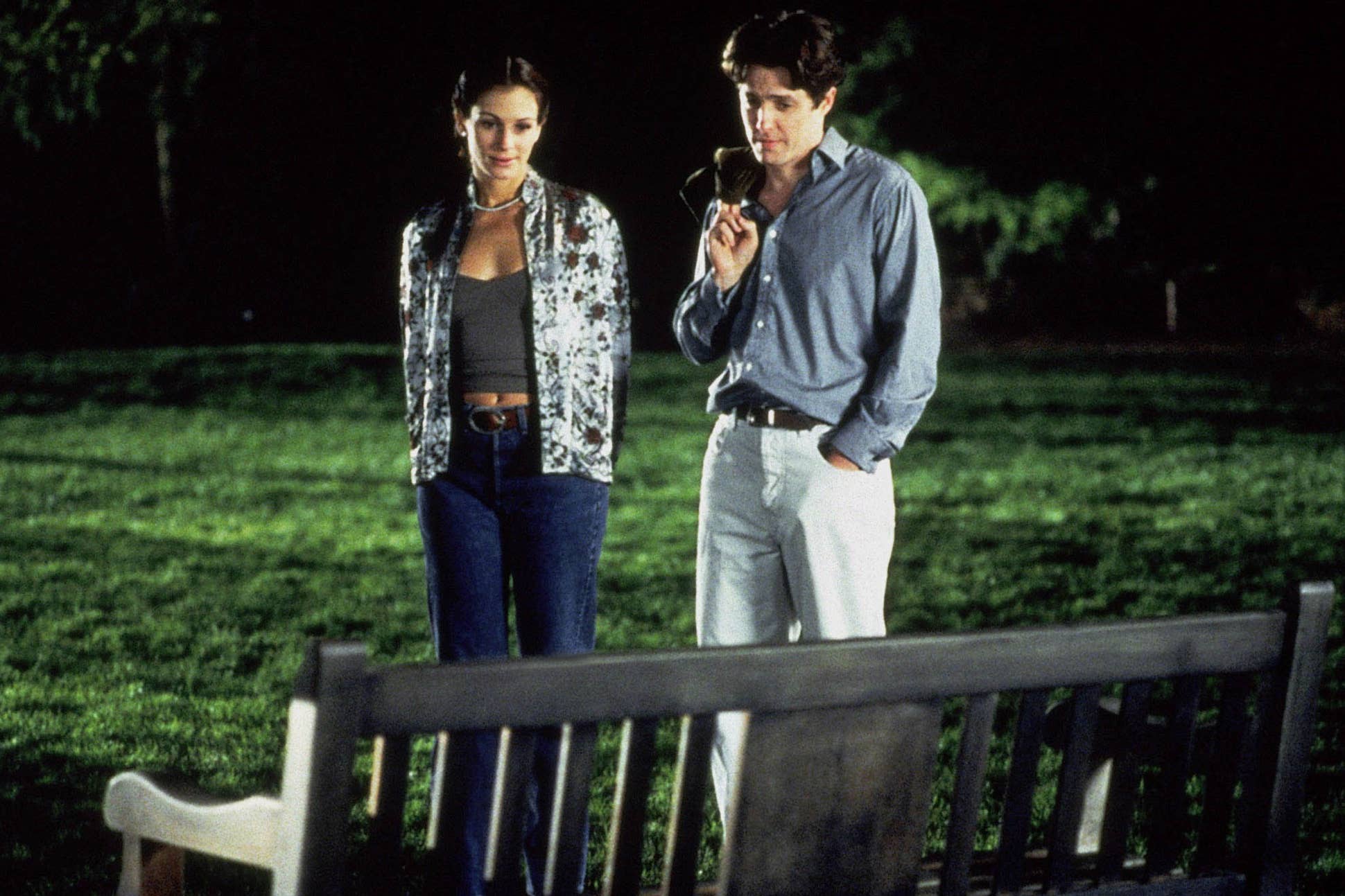 Image courtesy of Universal Pictures (UK) Ltd
NOTTING HILL – PG (1999)
Running time: 2hr 4mins
Where to watch: Rent on Amazon Prime for £3.49
It's almost impossible to choose just one Richard Curtis film to feature on this list: Bridget Jones's Diary, Four Weddings and a Funeral, Love Actually and About Time all give plenty of screen time to our metropolis. But it's in this boy-meets-girl film that London comes into its own. A turn-of-the-Millennium British fairy tale, Notting Hill becomes the unforgettable setting for Anna Scott and William Thacker's unlikely romance. It also made walking the length of the market without humming Bill Withers' Aint No Sunshine impossible.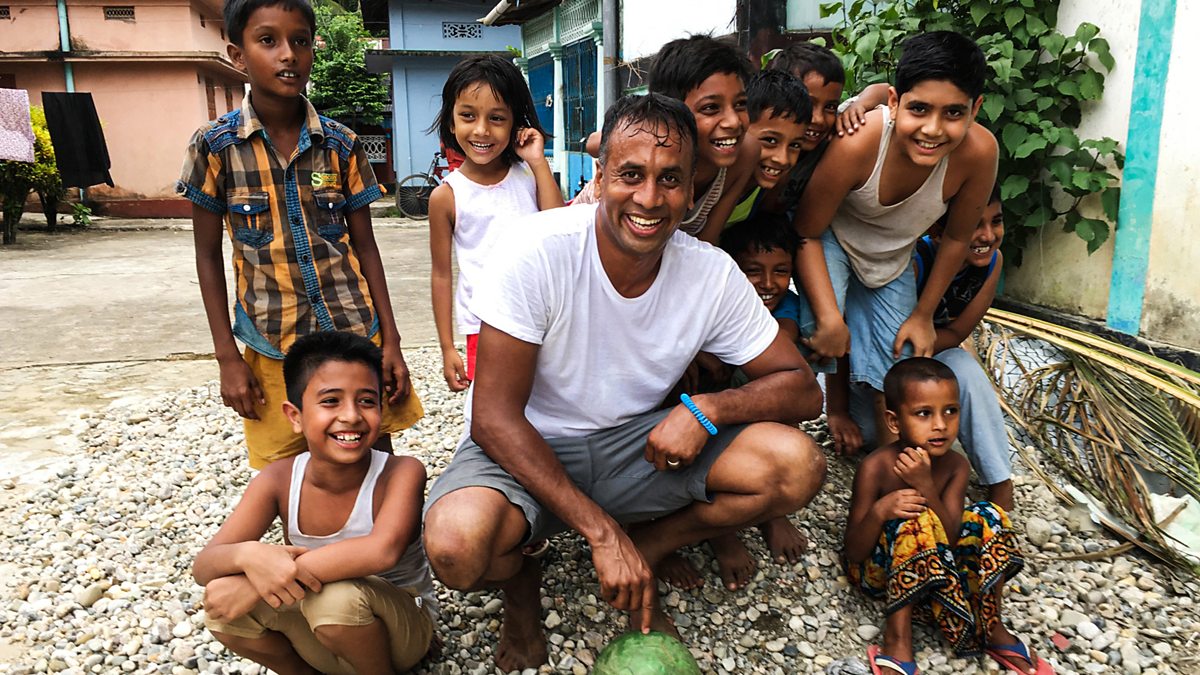 Image courtesy of BBC Four
A VERY BRITISH HISTORY: BRITISH BANGLADESHI (2020)
Running time: 1hr
Where to watch: BBC Four
Dr Aminul Hoque tells the story of the thousands of Bangladeshi families who settled in the UK in the 1970s and 1980s. Using film archive and his own experiences of growing up in East London, Aminul shares the stories of Bengalis who made their homes here over the course of two key decades, through rapid social change in the area, up to the Battle of Brick Lane in 1978, which galvanised the Bangladeshi community into fighting back against racists. Watch and see if you can spot us, about 40 minutes in, amidst present-day Tower Hamlets.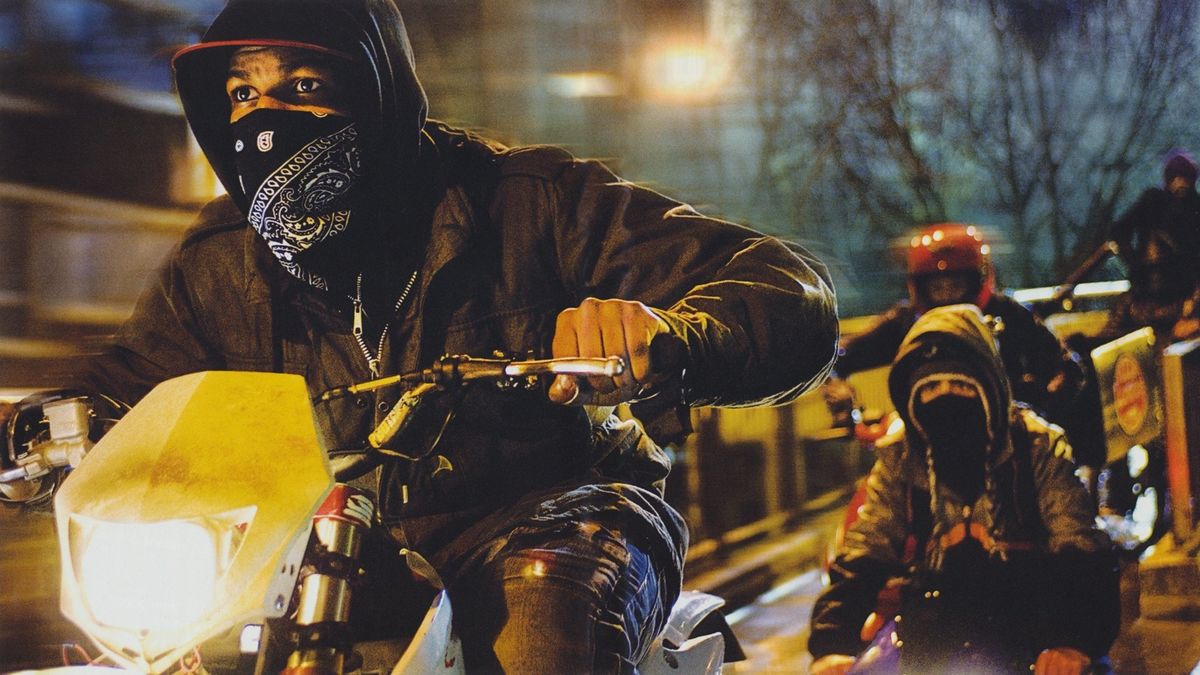 Image courtesy of Optimum Releasing
ATTACK THE BLOCK – 15 (2011)
Running time: 1hr 28mins
Where to watch: Watch it on the BFI Player for £3.50
Before starring in the Star Wars sequel trilogy films, John Boyega hit the big screen with Attack the Block, a sci-fi action with a difference. Set in Brixton, a teenage gang battle with the arrival of aliens on their council estate. At once silly, irreverent and gripping, fans of Misfits will love this outer-galaxy genre-bending film.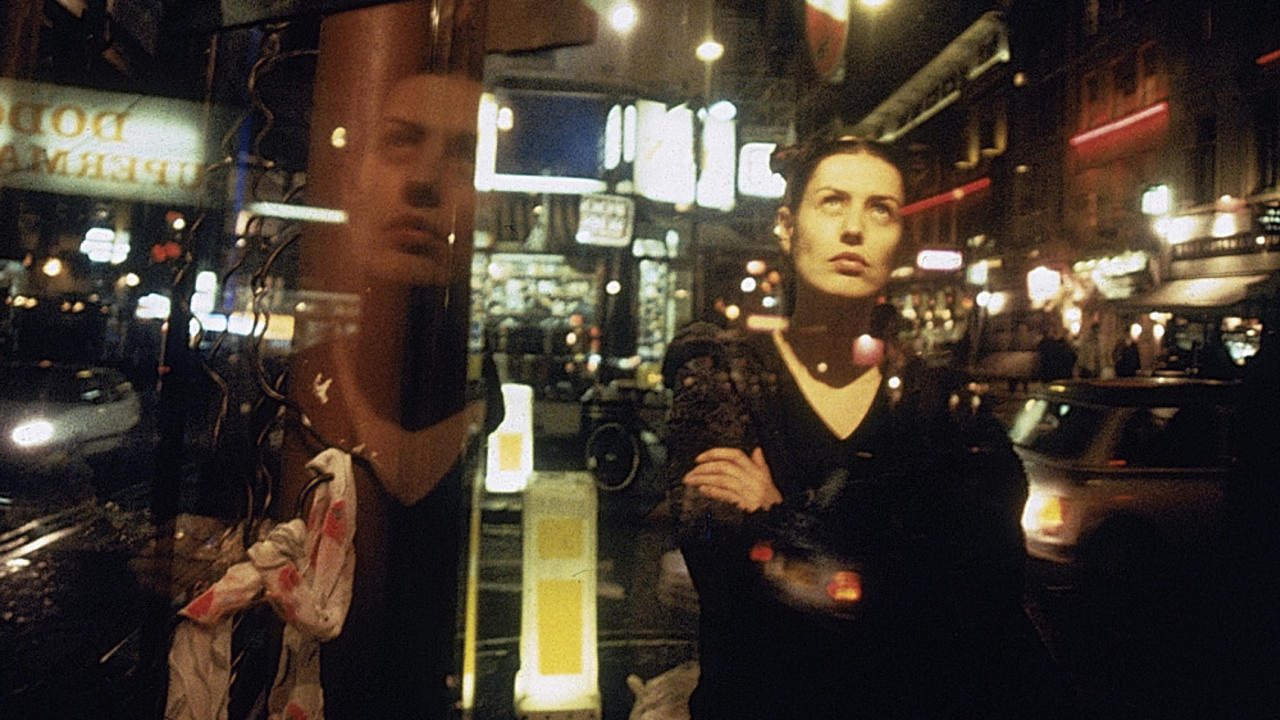 Image courtesy of Universal Pictures (UK) Ltd
WONDERLAND – 15 (1999)
Running time: 1hr 48mins
Where to watch: Rent on Amazon Prime for £0.99
Chekhov's Three Sisters is given an update to Soho in the 1990s with Michael Winterbottom's study of siblings struggling to cope with their partners and each other over a long weekend in London. Gina McKee, Shirley Henderson and Molly Parker star in this feature, but it's the scenes of McKee's character walking through crowds of swirling, sped-up tourists, surrounded by the neon signs of the West End, that always persuade us to return for a rewatch.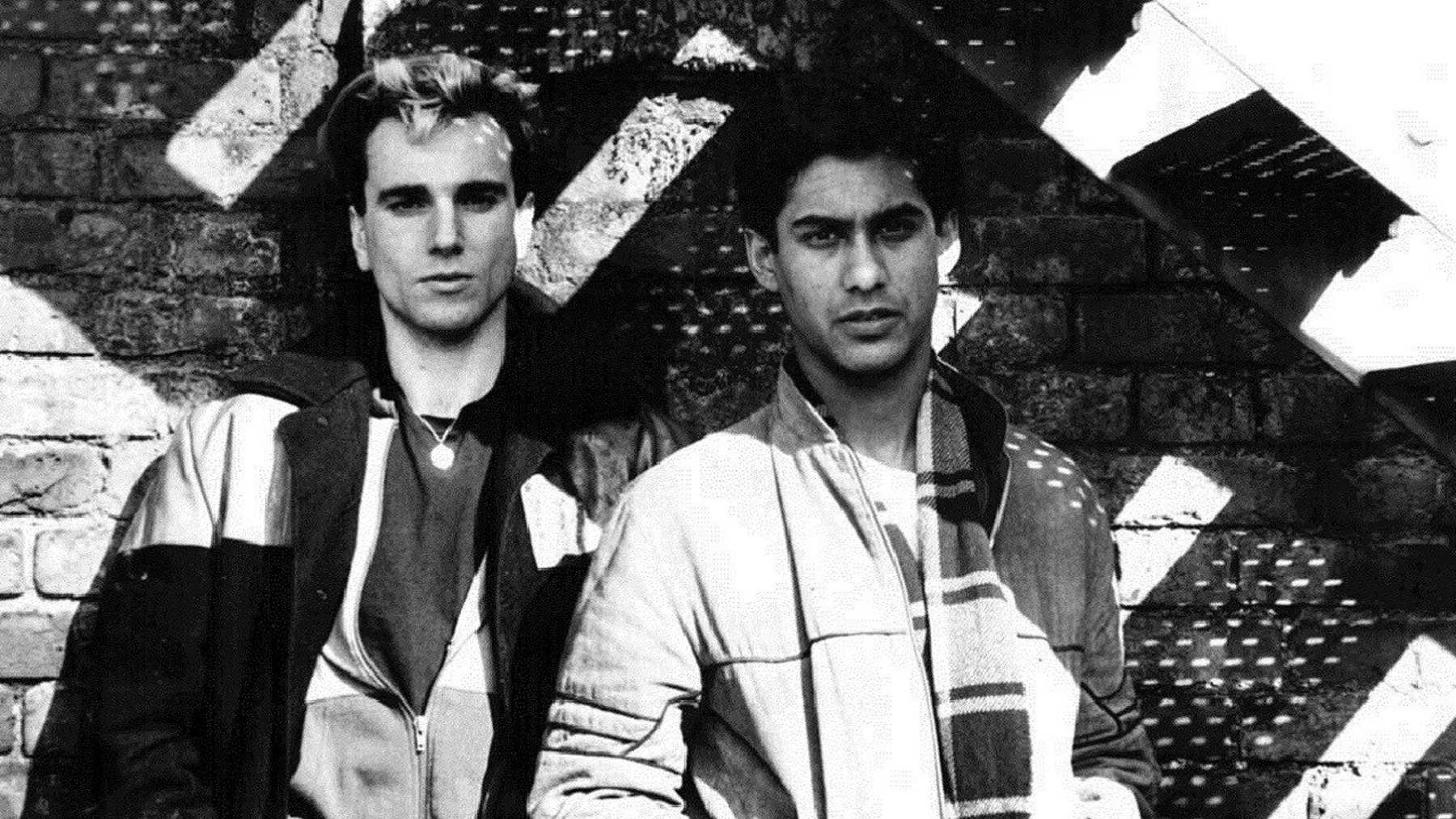 Image courtesy of Mainline Pictures Ltd
MY BEAUTIFUL LAUNDERETTE – 15 (1985)
Running time: 1hr 28mins
Where to watch: Rent on Amazon Prime for £0.99
Another career-launcher is My Beautiful Launderette, starring a then-unknown Daniel Day-Lewis (Johnny) alongside Gordon Warnecke (Omar). Set in London during the Thatcher years, this film was ground-breaking at the time for its exploration of identity, race and class. It follows the story of Johnny and Omar's homosexual relationship, as they takeover Omar's uncle's launderette in South London.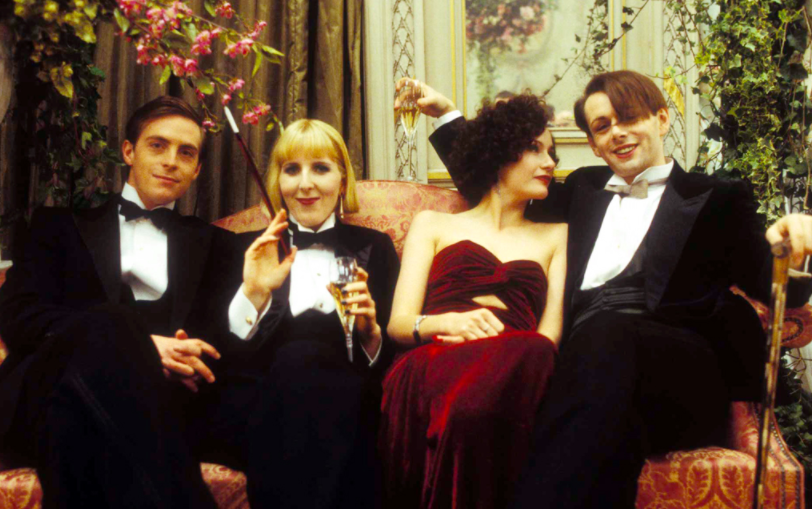 Image courtesy of Warner Home Video Ltd
BRIGHT YOUNG THINGS – 15 (2003)
Running time: 1hr 46mins
Where to watch: Rent on Amazon Prime for £0.99
Let's head even further back in time, to London in the Interwar years. An era where frivolous Mayfair parties never seemed to end, endless tabloid gossip and scandal never stopped and fancy dress was always appropriate. Or at least, that's how Evelyn Waugh's Vile Bodies was translated on to the screen in Stephen Fry's directorial debut. Whirling around the chaotic lives of bohemian aristocrats and socialites, Bright Young Things arrives in a riot of jazz and feather bowers, but leaves with a far more poignant message when the fun runs out.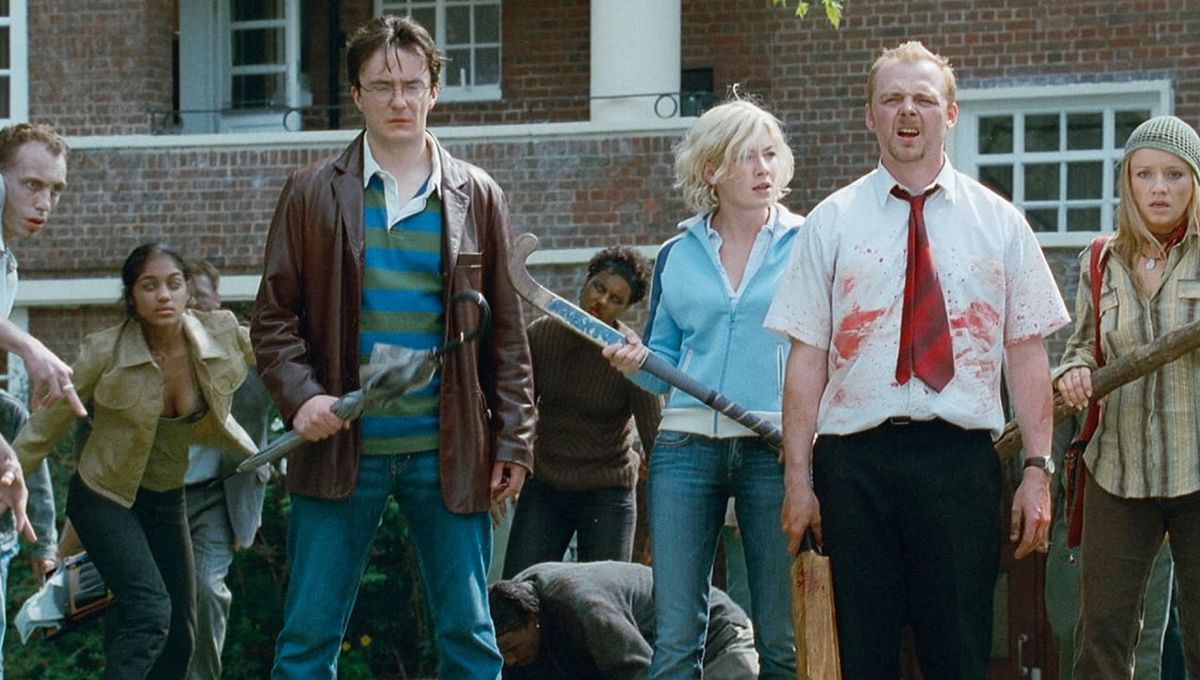 Image courtesy of Universal Pictures (UK) Ltd
SHAUN OF THE DEAD – 15 (2004)
Running time: 1hr 39mins
Where to watch: Watch it on the BFI Player for £3.50
If you've ever wondered who is to thank for bringing zombie films back to the fore, Edgar Wright's Shaun of the Dead has a lot to do with it. Set in Crouch End, Simon Pegg makes an unlikely lead, rallying an odd-ball group of friends through an apocalyptic North London zombie uprising and attempt to take refuge in a local pub. Endlessly quotable and definitely one to watch if you're missing your mates.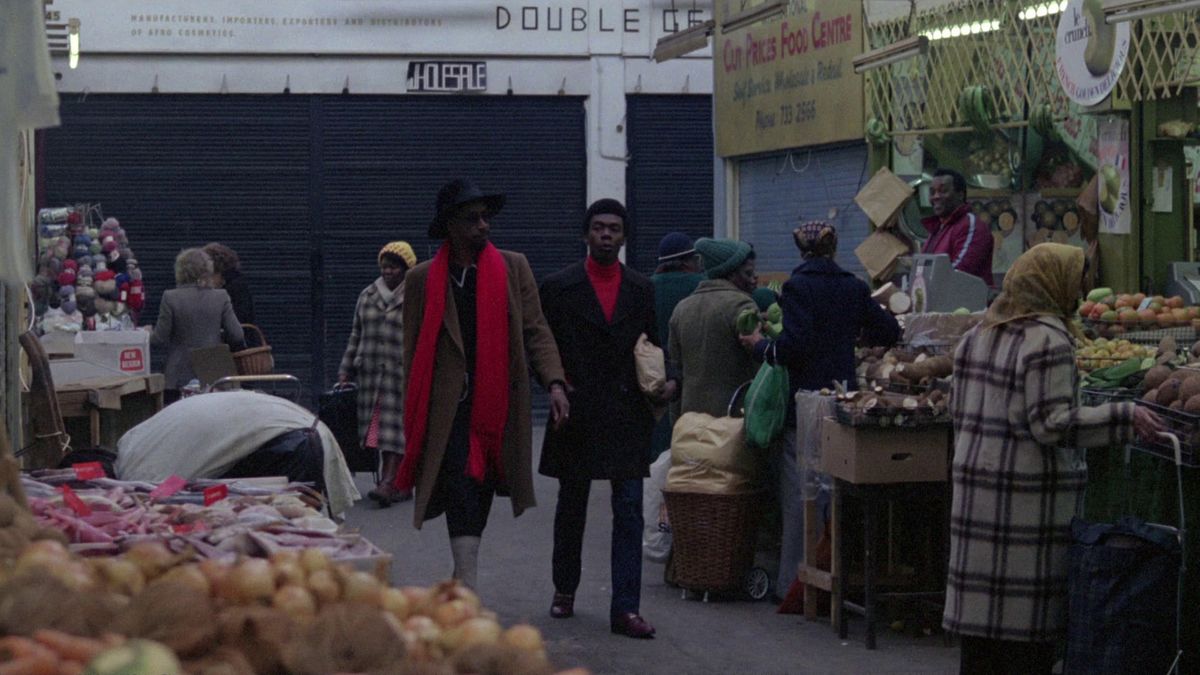 Image courtesy of Osiris Films
BABYLON – X (1980)
Running time: 1hr 39mins
Where to watch: Rent on Amazon Prime for £0.99
"Our favourite movie was Mean Streets, and that's what we wanted to make: A British reggae version of Mean Streets," explained Babylon screenwriter Martin Stellman to Rolling Stone, on the eve of this film's re-release in 2019. The storyline focuses on Blue, a young man of Jamaican descent living in Brixton in 1980, as he hangs out with his friends, fronts a dub sound system, loses his job, struggles with family problems and has his friendships tested by racism. Regarded as a cult classic for its depiction of Deptford, Brixton, the African-Caribbean community and sound system culture, Babylon gives an unflinching gaze into life in South London at the start of the 1980s.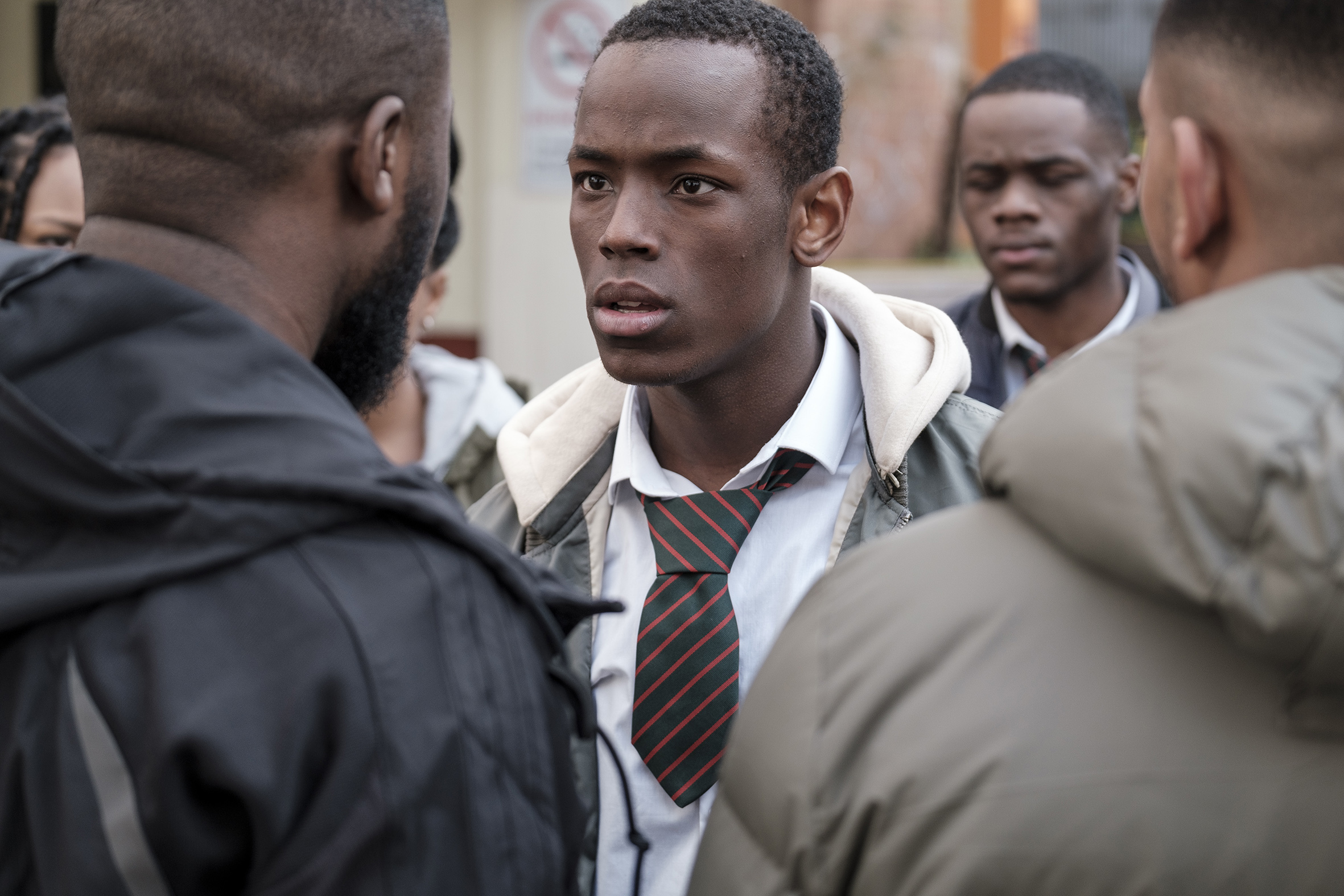 Image courtesy of Paramount Pictures UK
BLUE STORY – 15 (2019)
Running time: 1hr 31mins
Where to watch: Rent on Amazon Prime for £3.49
A British crime drama written, directed and narrated by Rapman through the medium of rap, Blue Story is based on his YouTube series of the same name and follows the true events of young Londoners caught up in a violent turf war. Best friends Timmy and Marco go to the same secondary school in Peckham, but live in different areas. When Marco gets beaten up by one of Timmy's primary school friends, the two boys wind up on rival sides of a never-ending cycle of South East London gang wars in which there are no winners.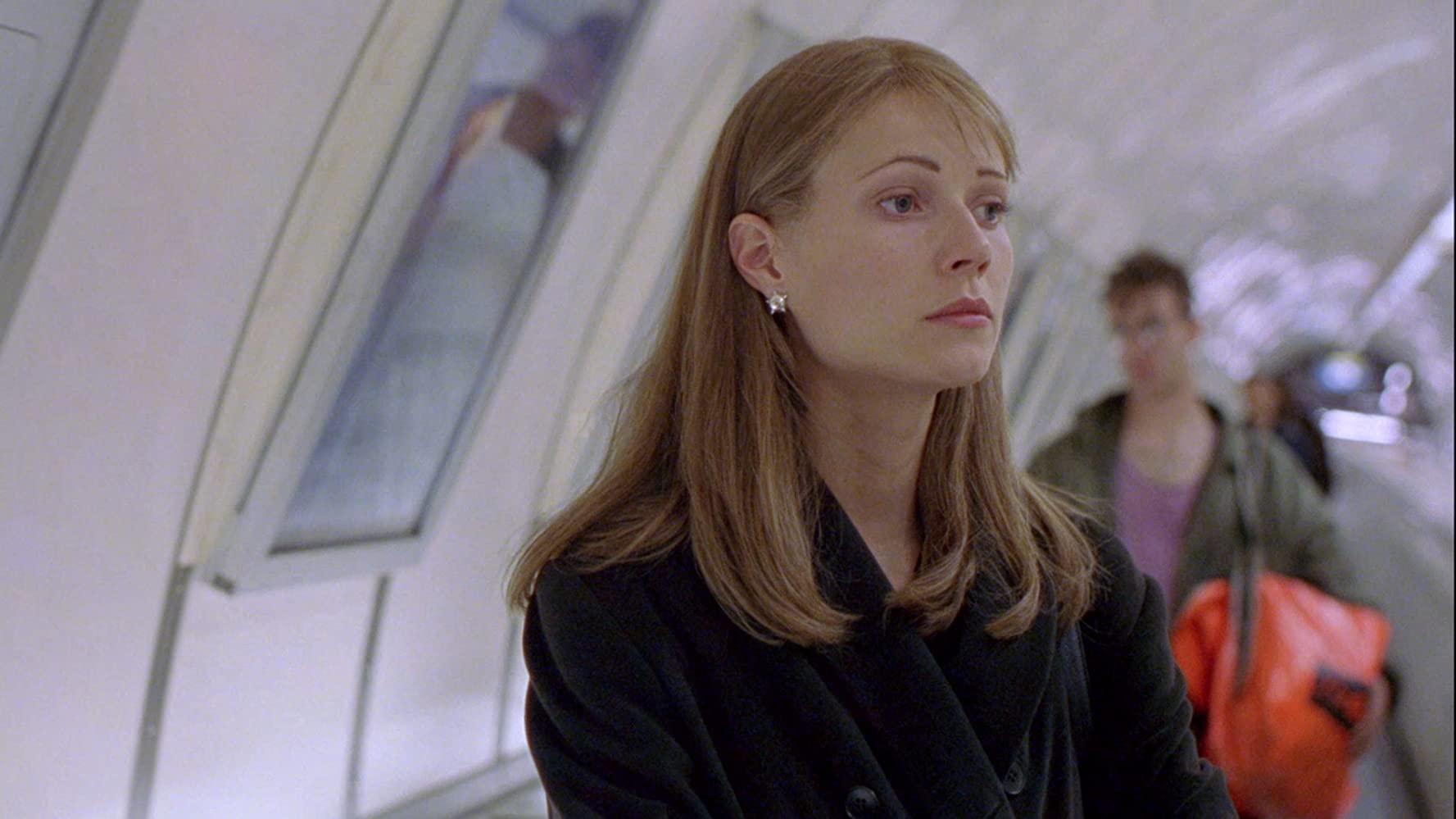 Image courtesy of U.I.P. (UK)
SLIDING DOORS – 15 (1998)
Running time: 1hr 39mins
Where to watch: Rent on Amazon Prime for £0.99
At a time when rush hour still feels like a distant dream to many of us, we couldn't resist the premise of Sliding Doors in this round-up.  Gwyneth Paltrow and John Hannah star in this romantic comedy that alternates between two storylines, showing two paths the central character's life could take depending on whether or not she catches the tube.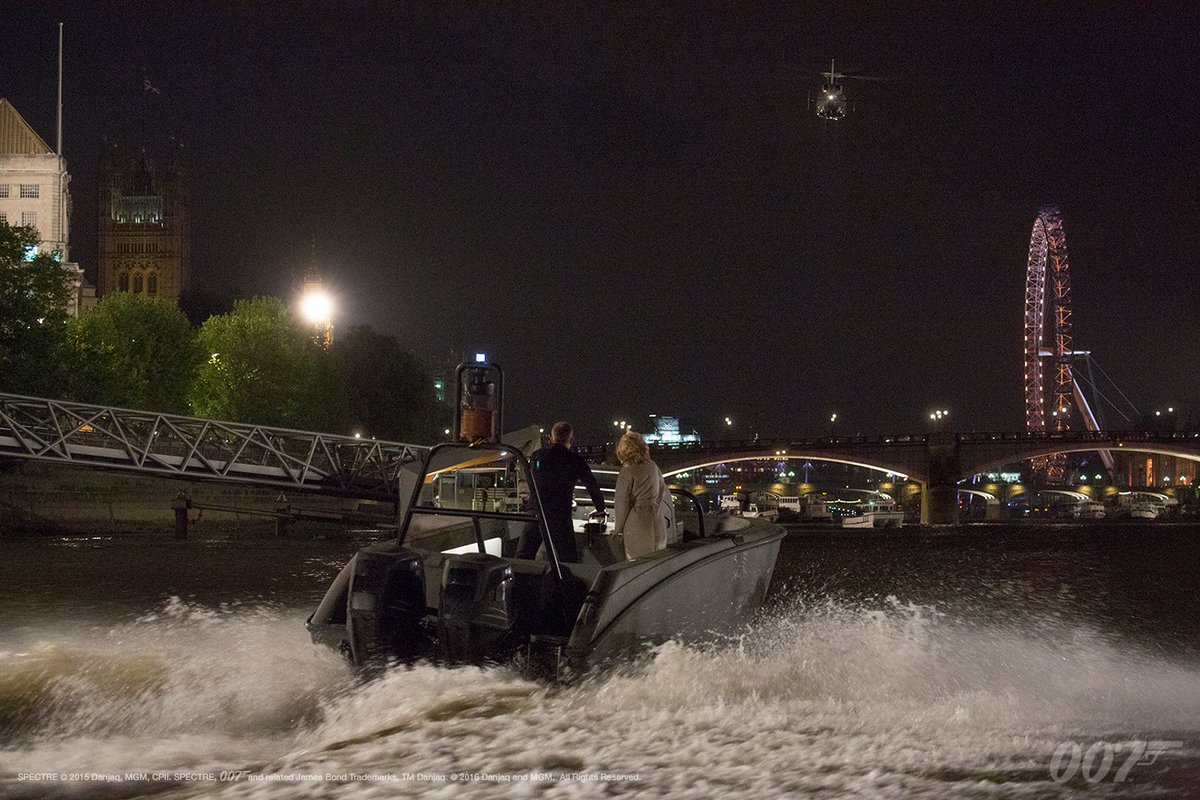 Image courtesy of Twentieth Century Fox Home Ent.
SPECTRE – 15 (1999)
Running time: 1hr 48mins
Where to watch: Rent on Amazon Prime for £3.49
While the release of the latest James Bond film, No Time To Die, has been delayed until November 2020, we couldn't think of London on film without mentioning the many ways 007's antics have immortalised it. 2015's Spectre begins and ends with Bond in London, and the high-speed car chase through Admiralty Arch and over Westminster Bridge make for unforgettable London cinema magic.
Special mentions go to Paddington 2, Pride and Bend It Like Beckham, which are also wonderful London films, previously featured in our Top 20 Feel-Good Films list.
Featured image shows The Street, image courtesy of Verve Pictures Ltd.
---
As always, let us know your tweet-sized review @richmixlondon, or tweet us if you think we've missed a clear contender!
And if you'd like more to consider before awarding your personal BAFTA, this month sees the release of Trying, set in Camden and starring Rafe Spall and Esther Smith, out on Apple TV+.