#BecauseWeveRead is a global, radical reading club designed to challenge the way we see the world and mobilise communities.
Founded in 2018 by Hoda Katebi, a Chicago-based writer and daughter of Iranian immigrants, the group now operates over thirty chapters internationally, less than 24 months after establishing.
The group's intentions include raising a collective awareness and understanding of politics, race, gender, religion, culture, history, colonialism and class in ways that disrupt normative narratives and to amplify stories that are often marginalised or voices that are systematically silenced.
While you might associate book clubs with twee, stuffy meetings where people humble-brag about their reading speed, #BecauseWeveRead couldn't be further from the stereotype. This movement aims to make every participant think differently about the world, in a way that will not be taught in a classroom, with challenging texts and conversations at the centre.
We're proud to host the London chapter right here at Rich Mix. Below, we speak to London host Maryam Abdullah, who tells us about how she ensures #BecauseWeveRead strays away from a book club convention, and the incredible power of discussion and exploration by communities that are not often invited to speak.
#BecauseWeveRead returns to Rich Mix on Sunday 29 March with the short story Sultana's Dream by Muslim, Bengali feminist Rokeya Sakhawat up for discussion. It's free – book your ticket to the March event here.
RM: How did you get involved with #BecauseWeveRead (BWR) and became the London host?
MA: It was actually through my friend, Aaliyah Riaz. Hoda Katebi, the founder of the book club, approached her to ask whether she'd want to run the London book club of BWR. Aaliyah asked me if I'd want to do it with her and that's how I ended up as the host.
RM: What sets #BecauseWeveRead apart from a traditional book club?
MA: I think it's different because it's not just about the book, it's about the people who come, and what they want to talk about and learn. We read, sometimes, quite heavy stuff like Black Skin, White Masks by Frantz Fanon, Africa Uprisings is something we read to learn about the Sudan revolution and Until My Freedom Has Come to learn more about Kashmir.
I try to make the conversations relatable and accessible, so for example, if we're talking about Covering Islam, Muslims can talk about their own experiences of being stereotyped by the media and newspapers etc so that what we've encountered in our lives is put in relation to the words we're reading.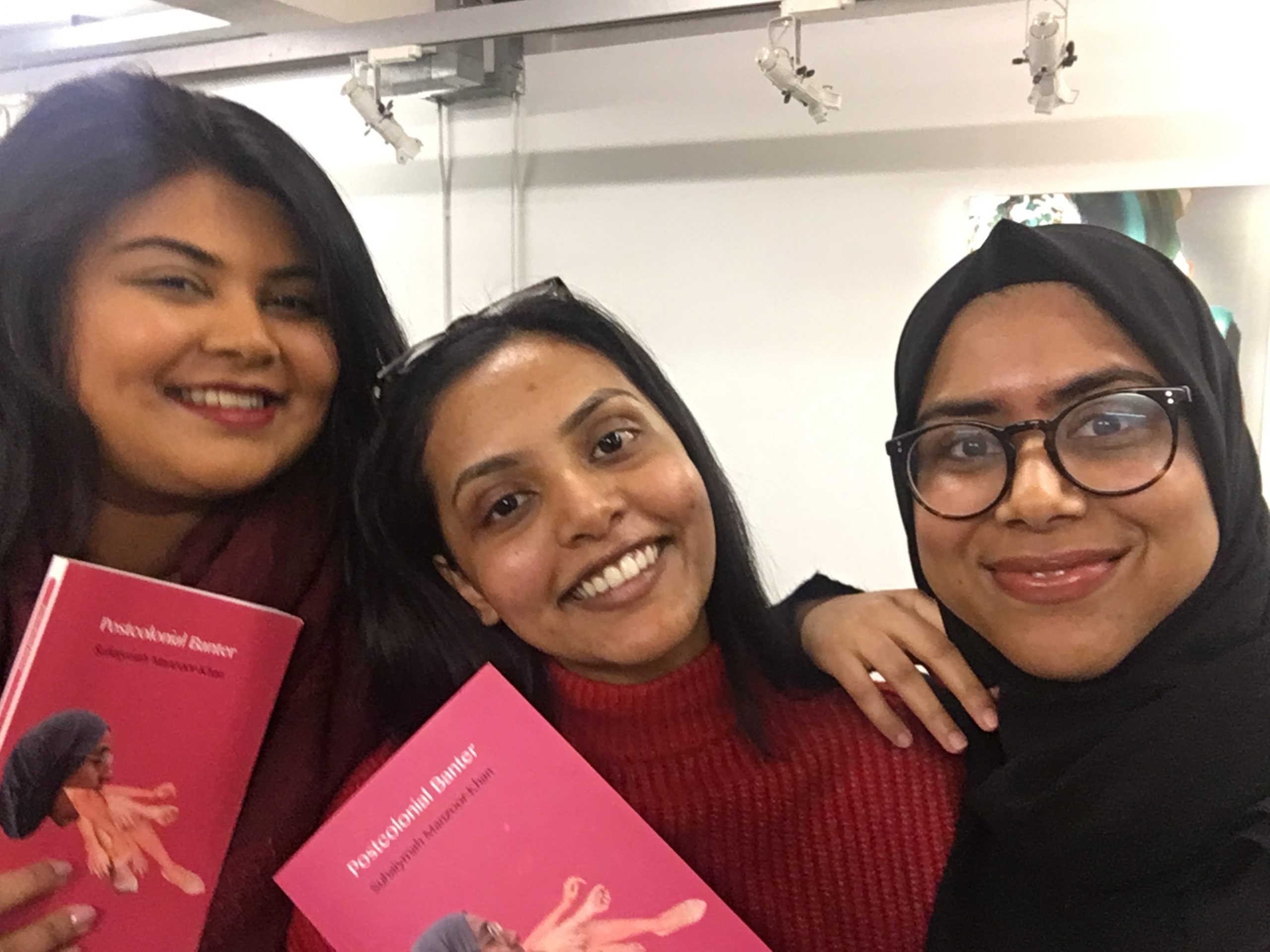 RM: What do you think is the power of BWR?
MA: It's another kind of educational experience that can also be cathartic. It counters those moments we have when we want to talk about racism or sexism and a white male teacher will say "I totally get it, I moved to London from Newcastle" (while not getting it at all) or "the 'race' conversation is a bit difficult so let's talk later" (and then never bring it up). We encounter this block because the educators/people we're talking to just don't understand how to, or don't want to, facilitate these conversations.
BWR is a space where we read work from communities and people that are marginalised and erased from traditional educational curriculums in this country, and their work is not lesser or niche – it's what we should be learning and want to learn.
RM: What's your favourite book you've read in the past 12 months?
MA: Gun Island by Amitav Ghosh – he's one of my favourite writers. He has this awe and wonder about different 'religions' that I really love. And in his novels, he presents to you the connections between religions/spiritual traditions in a really beautiful way. You also feel like you're learning a lot about historical encounters and language when you read his stories – it's like reading non-fiction and fiction in one.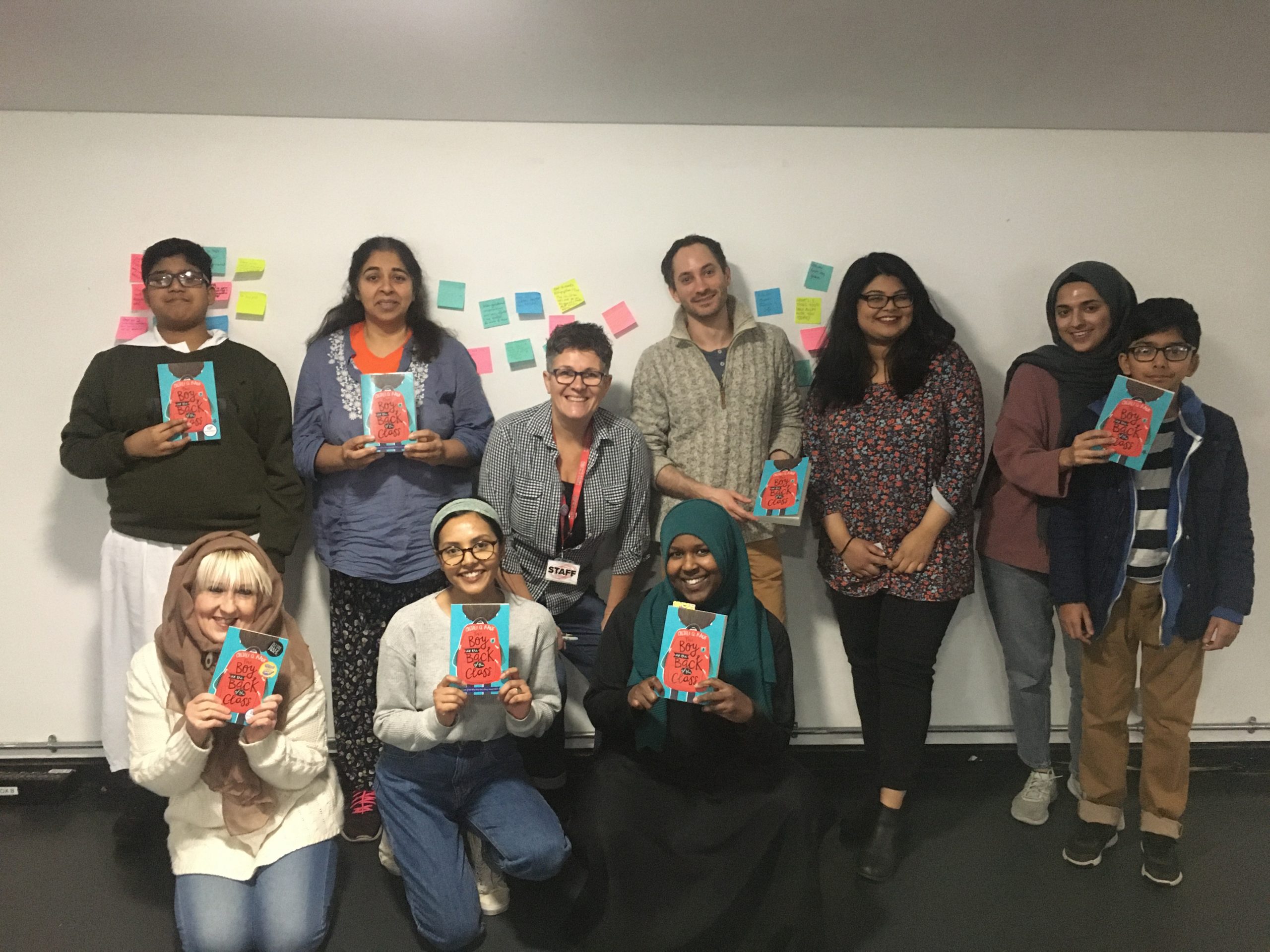 RM: What's something very few people understand about being part of a radical book club?
MA: It's very self-reflective, it's not just expanding WHAT you think about, but HOW you think about something. For example, if we want to learn more about refugees, we're not just going to learn about the politics. We're gonna be reflective and ask what do you associate with refugees? What's your experience as a refugee? Why do you associate these images or words with refugees, how does that make you feel? What's created those associations (media? schooling?) It's about understanding why we think the way we think.
RM: What's your driving force as a BWR host? What do you hope/know BWR achieves?
MA: I hope that it counters the negative experiences people have had talking about racism – where a lot of times they get shut down, have to defend themselves, are told that this 'isn't the place', or are just made to feel really stupid etc. That driving force has come from my own experience of being shut down multiple times. I hope we encourage each other to keep expanding the way we think, improve our thinking, and just learn more and keep sharing knowledge we receive.
RM: For someone that's never been to a BWR event but is considering it, what can they expect?
MA: Expect to come to a book club where half the people won't have read the book, haha! Expect tea, coffees, cake, fruit and to meet another person and talk about a book, or an interesting topic. Sometimes there are relaxed, non-structured conversations, and other times there are more structured questions – it's quite varied, but you'll go away with a new thought in your mind.
RM: We're celebrating our regulars and repeaters this season. What's your favourite memory of a BWR event here?
MA: We did a children and adults book club recently on Onjali Rauf's The Boy At The Back of The Class. And one of the boys that came, Humza, was just completely schooling everyone in the room. He just had so much to say that all the adults in the room learnt from. That was really special.
RM: If you were living a parallel life in another universe, what different talent would you have pursued?
MA: I'd be an oil painter…and hopefully in this other universe white spirit wouldn't smell so bad.
RM: And finally, where are you favourite places to borrow or buy books?
MA: I like the Libreria bookshop, which is near Rich Mix. It's one of those bookstores where I can't just browse, I always end up buying something even when I really shouldn't.
RM: Thank you so much for your time, Maryam!
Join #BECAUSEWEVEREAD on Sunday 29 March at Rich Mix- tickets are free.
Find Maryam Abdullah on Instagram at @bwrlondon
Follow the BecauseWeveRead international page on Twitter at @becauseweveread
And finally, look out for more interviews to come from our Raised @ Rich Mix Season.