Are you trapped in a *figurative* basement thinking about a project / set / or performance experiment you're itching to try out?
Sounds like you're in a creative quandary!
You need some space, time (and cash!) to get that idea from page to stage!
If the above rings true and tickles your fancy…welcome to Elevate East. We've got your back!
---
About Elevate East: 
Elevate East is a collective that focuses on producing, facilitating and curating events and performance-based work that explicates the notion of experimentation and failure. We live and thrive within the boundaries of happy accidents, putting the process at the forefront, not the end goal.
Our focus is on the notion of play to encourage new ideas, thinking outside of the box and unarmoured, unfiltered creativity.
---
Stuck In The Lift: UndergroundStuck In The Lift is an artist development programme in partnership with Rich Mix.
We're interested in YOUR vision and supporting YOUR practice.
This is the second iteration of Stuck in the Lift. This time we have a focus on supporting LGBTQIA+ artists and work. We're interested in giving space, time and cash to artists and work that traditionally exist in the east London nightlife scene.
We are offering:
£100 fee, contributing to your creative practice
1-1 in depth conversation + consultation to gauge your needs and wants as an artist
Access to a robust and ever-growing east London based and focussed artist network
Opportunities to test work or share ideas and feedback in the form of our 'Basement Chatter' sessions.
Access to three days of free rehearsal space at Rich Mix.
Opportunity to perform 15 minutes of your work-in-progress at the 'Stuck In The Lift: Underground' scratch night at Rich Mix on 18th June.
The goal is to create a playground for artists and their performance practices – cabaret, performance, live art, drag, multidisciplinary work (and beyond!) who have experiments, ideas or material to test and play.
If you have something you'd like to test and the concept of play & failure as a tool for your artistic practice interests you… we're waiting to hear from you!
---
Please read the following documents to find out how to get in touch with your ideas:
Elevate East Research Questions + info on how to get in touch (see downloads further up this page)
Deadline: FRI 6 MAY
Send your application to: Info@elevateeast.org.uk
Elevate East Instagram / Elevate East Twitter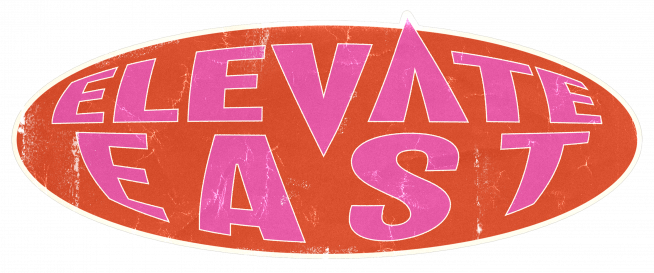 ---