We're sure it's no surprise to hear that this has been a year like no other to deliver Pic 'n' Mix. Despite the challenges levelled at us from coronavirus restrictions, our 'poetry professors' Mr Gee and Amani Saeed and our Pic 'n' Mix team were determined to make this year's My Story, Our Story programme one that celebrates the power of imagination and creativity.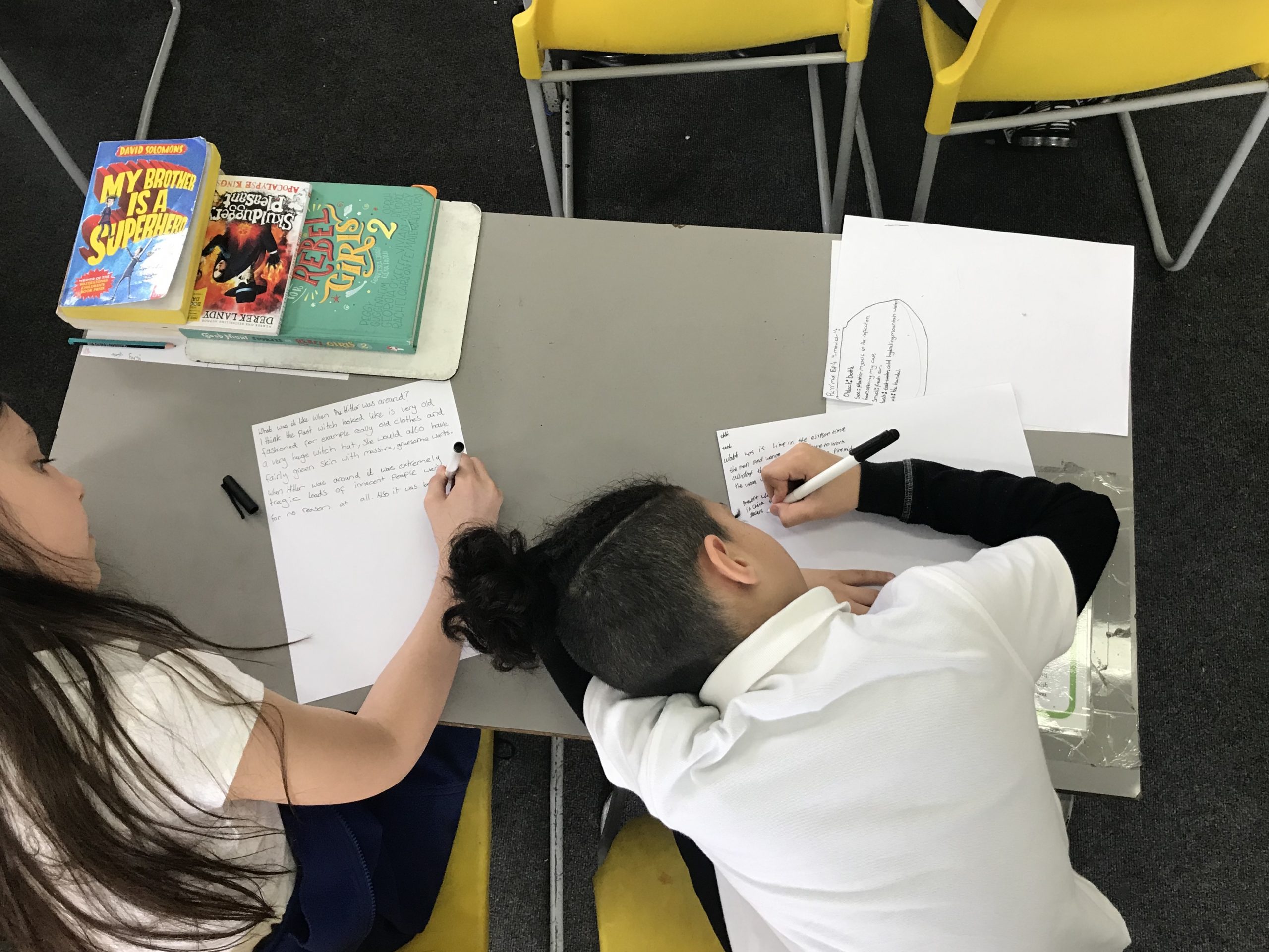 Getting to know one another 
We knew the first stages of the workshops would need to be delivered online, so the initial sessions were all about getting to know each other through a mixture of online classroom settings and pre-recorded videos. Mr Gee and Amani were super adaptable at making this work, and you'll see from the photos (we love Gee TV!), that the children loved hearing from two renowned spoken word artists about shaping their own stories.
When finding the right words proved tough, the children were encouraged to draw their ideas instead. They were also challenged to think of their imagination as a muscle to be exercised, instead of expecting immediate results from their initial thoughts. 
"I have always wanted to do this with Rich Mix"    
— Year 5 Pupil  
It was brilliant to be able to get back together in time for the second round of literary workshops. As well as seeing the children being able to work, play and be creative together, Gee said being in the classroom was the first time this year he was feeling like he was doing what he should be doing. It's wonderful to hear Pic 'n' Mix is able to give back to the artists involved, as well as the students.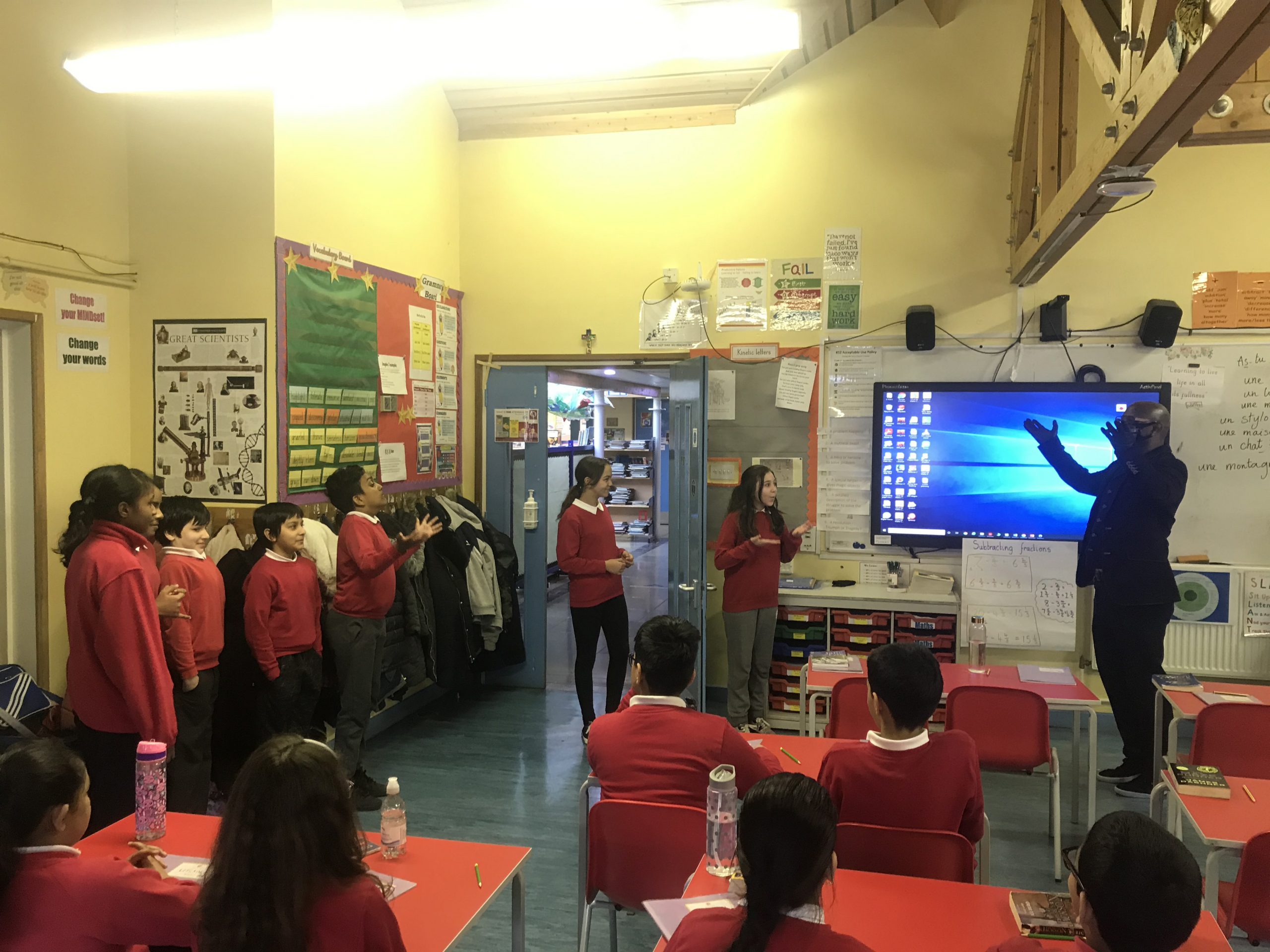 Here's lead tutor Mr Gee talking us through how we made sure Pic 'n' Mix could be delivered despite changing restrictions:
"The process of marrying poetry, storytelling and film was always going to be an exciting adventure which I was really looking forward to. I was paired with a great team: Tracy, Max and Amani who all share the enthusiastic ability to think around obstacles and be highly flexible."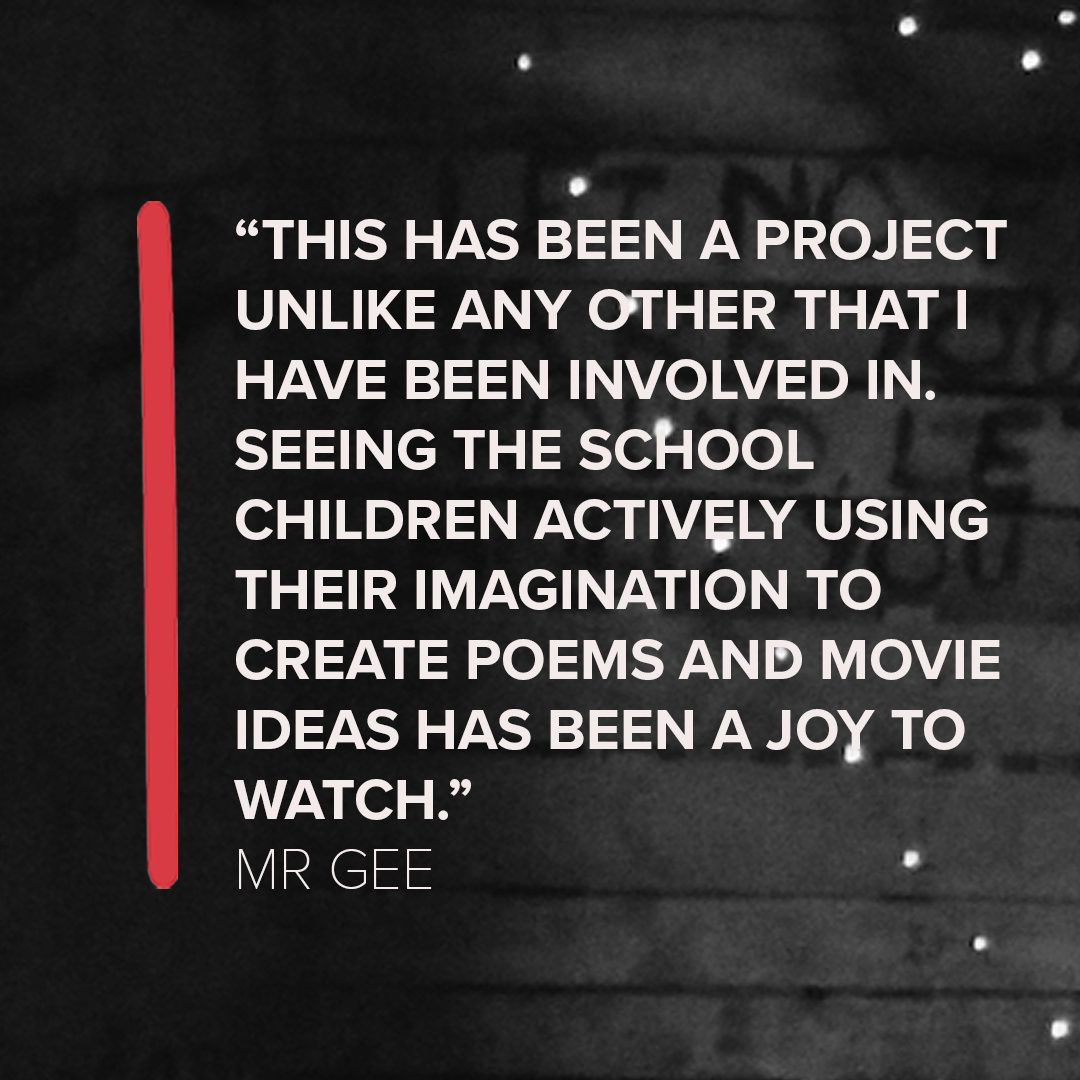 And here's tutor Amani Saeed, who reflects on what she's brought away from the sessions as a spoken word artist:
"The Pic 'n' Mix project has been a steep learning curve for me as someone new to facilitating very young students, but I was hugely supported by Rich Mix and Mr Gee and feel so much more confident going forward. The biggest thing I've learned is not to treat the class like a group of children, but as people who are entirely capable of understanding adults.
Watching Mr Gee as lead tutor also taught me so much about just going with the flow and the importance of good humour in a classroom that will always be unpredictable."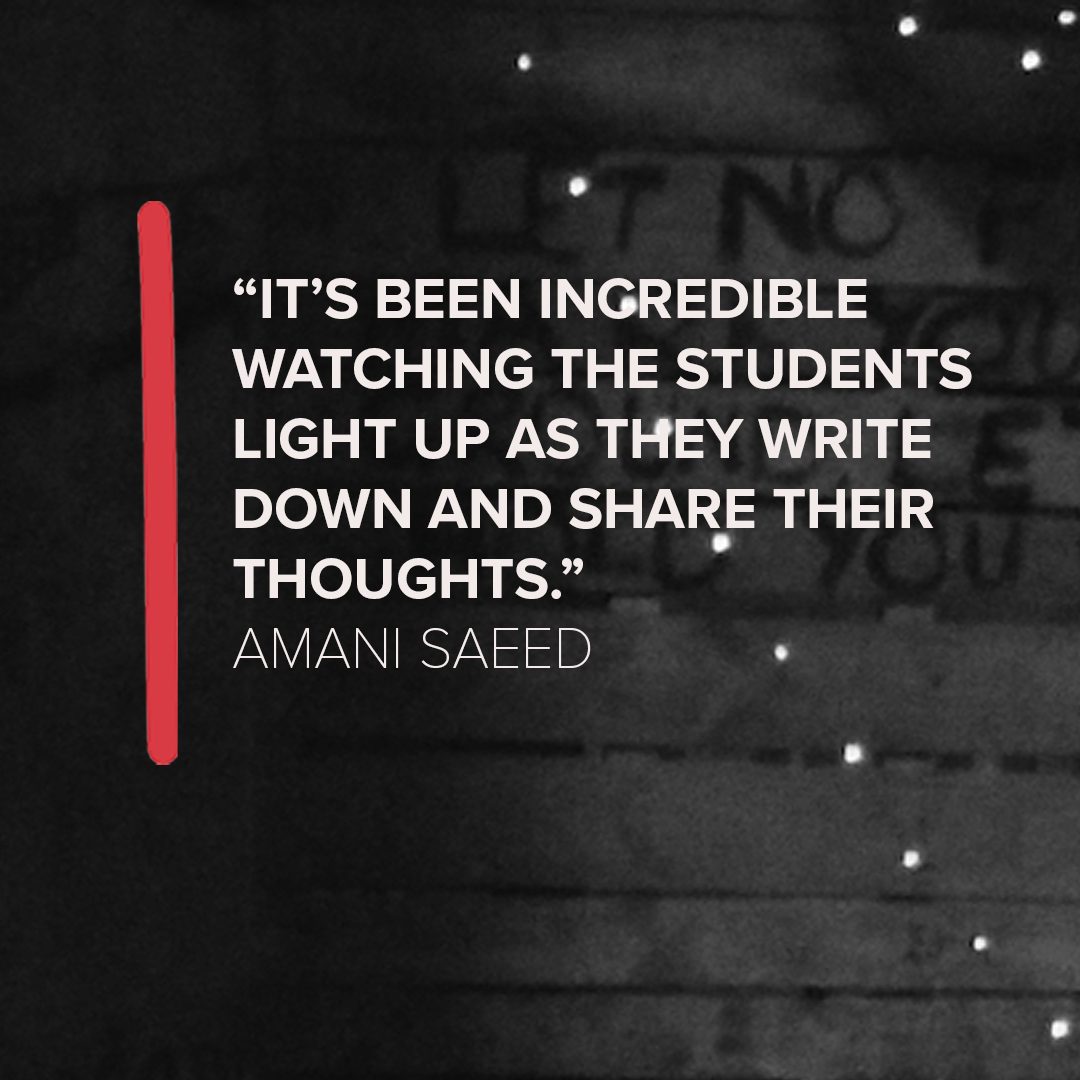 Literary Workshops 
The in-person workshops really brought home the importance of this programme. The students were timid at first but as Amani and Mr. Gee activated their imaginations, their creativity blossomed and some really great work was generated. From free-style improvisation to developing ideas and concepts, it's been amazing to see children inspired to create their own interpretations of Greek mythology or Shakespeare.  
Some of our favourite ideas for films (so far) include: 
The witches of MacBethnal Green (a reinterpretation of Macbeth in Tower Hamlets)

 

Greek Gods at St. Matthias (students discover a book detailing how Zeus, Athena and the Minotaur were all once students at the school)

 

Sisyphus and the Letters (instead of a boulder, Sisyphus brings an enormous bag of letters advocating for Refugees to the Houses of Parliament) 

 

The River People of the Thames (a fantastical story about the life of the River Thames and how our interactions with the water above, affects all the life below)

 
"Mr Gee and Amani, I wanted to express a huge thank you for your session yesterday! I realised during it when you both had their undivided attention just how much our students have lost in the past year.
[There have been] little-to-no visitors, no trips, and no new experiences. I'm so glad they got an afternoon with you. You both had them absolutely captivated! The children were so engaged in the workshop and very eager to impress you. You were both so inspiring. Thank you."
— A teacher from a participating school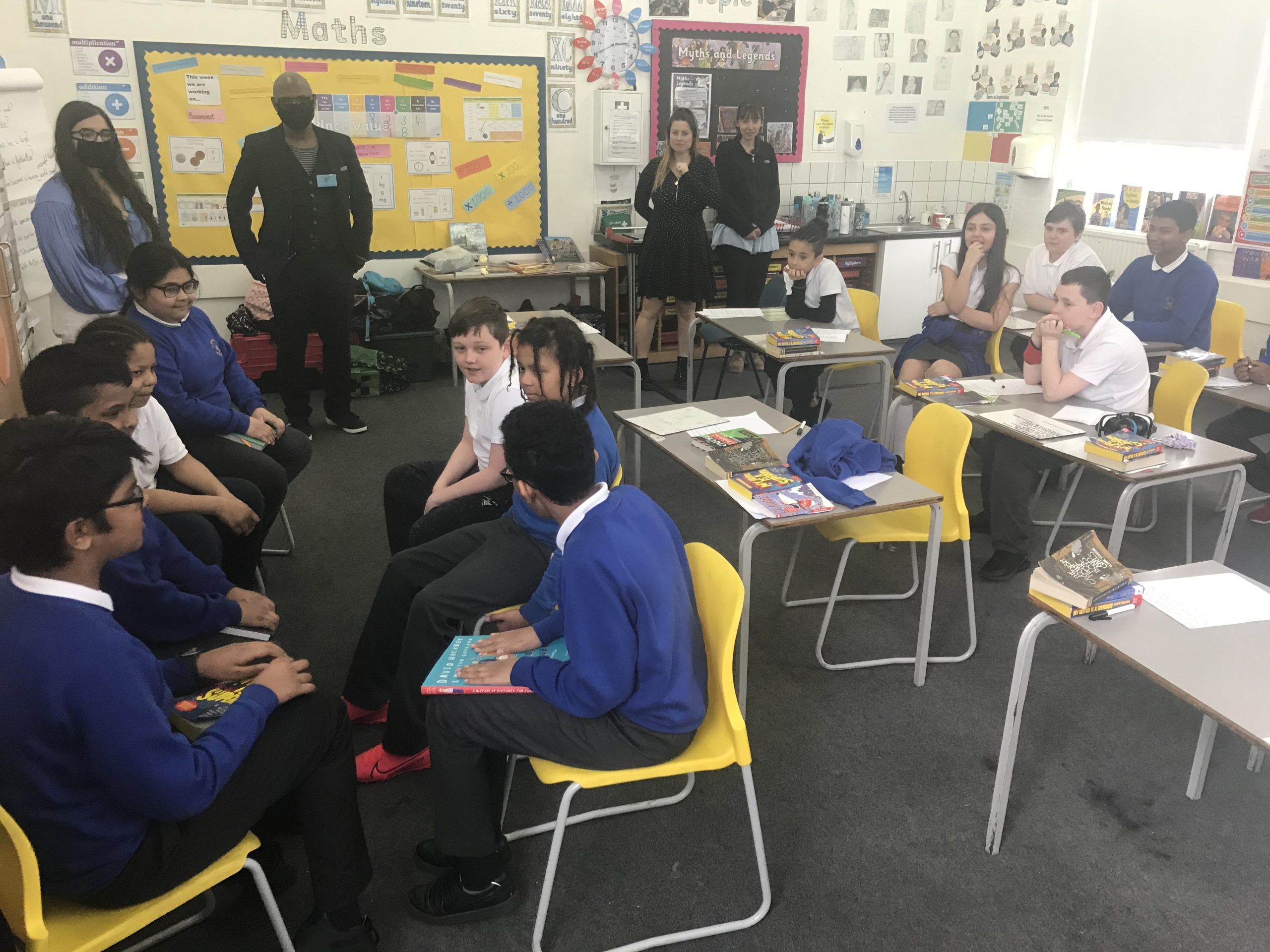 Bringing ideas to life 
Now we're ready to begin the film workshops, where the children will turn their ideas into short films. Here there'll be picking up skills of directing, producing and editing, not to mention the team work and perseverance that will be required to reach that finished cut.
"THAT WAS SUPER!"  
— Year 5 Pupil 
We've been so impressed by the children, teachers, our 'poetry professors' and everyone involved in this year's programme to ensure that the show does go on! It's been so rewarding to know the in-person workshops have enriched the children's' curriculum, as well as providing emotional recovery for participating students. The pupils are gaining tools to take ownership over their story and lives, all while building literacy and a new art form of filmmaking. Thank you!
---
If restrictions allow, this year's Pic 'n' Mix will culminate in June 2021 with a Tower Hamlets Primary School Film Festival at Rich Mix, a day-long celebration of the achievements from this year's Pic 'n' Mix, with a showcase of the films for schools, teachers, parents and special guests.
The programme is delivered in partnership with THAMES (Tower Hamlets Arts and Music Education Service) and supported by Canary Wharf Group, Derwent London, The Portal Trust and THAMES.
Find out more about this year's My Story, Our Story programme.